Partners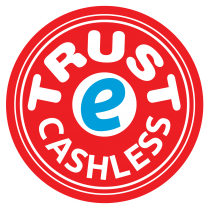 Nationwide Retail Systems Ltd
Nationwide Retail Systems Limited has been established nearly 30 years and is the No. 1 supplier of Cashless Systems in the country. We are a One Stop Solution company and have manufactured our own Trust-e Cashless System since its launch in 2003. We have continually won tenders placed on the European Journal & the OCG and amongst our successes are Croydon, Derbyshire, Kirklees & Enfield Councils. Winning these contracts confirms the financial strength of our company and the quality of our Trust-e system over its competitors.

Using the Trust-e Cashless System pupils can be identified using Biometrics, Card, Smart Card, Proximity, PIN or Class Face Recognition. We also provide numerous account top up methods using Revaluation Units, Online Internet Payments and PayPoint outlets. We are Technical Partners with Capita SIMS and Serco giving schools the peace of mind that they are dealing with a professional company which only deals with the best of partners within the education sector.

Nationwide's One Stop Solution policy delivers smooth installation, training and implementation through to service and support, which gives our clients complete peace of mind. The trust-e system is fast in operation, easy to use and produces informative reports which can be bespoked to individual school or council requirements. You can be assured that an investment in our trust-e cashless catering system would be in the safest of hands with Nationwide Retail Systems Limited.

Centralised Solutions for Councils

The Trust-e Cashless System allows councils to centrally maintain their system and automatically collect data for any number of schools within their borough. Menu's, products, prices and till layouts can know be centrally controlled leaving the catering team at the school to concentrate on the preparation of school meals. Also being collected from each of the schools is the full transaction history allowing the council to report on meal uptake, free school meals and product sales. Along side the pupil and nutritional data this then enables the reporting of eating habits via not only school but post code area, gender, religion and ethnicity.

Innovations

The Trust-e Cashless Systems includes within it functionality which will enable a catering service to operate to a high level of performance. Some of these features include Menu Schedules, Substitute Items, Nutritional Tracking, Stock Control, Labour Management and Time & Attendance. Also new for 2009 is our Sales and Stock Forecasting tool which predicts the amount of stock that will be required on a day to day basis. This will vastly reduce the amount of wastage from the school meals service which is a further benefit of using the Trust-e Cashless System.

Vision

Our policy of continual technical and software development guarantees that our leading edge products remain the bench mark for the industry. Working with the standards being produced internal and also by the School Food Trust, we will continue to meet the needs of all stake holders which use our Trust-e Cashless System.