LACA SCHOOL CHEF OF THE YEAR
Revised timings announced for LACA School Chef of the Year 2016 sponsored by MAGGI® from Nestlé Professional®
To continue to develop the LACA School Chef of the Year competition to both encourage entries and enhance the profile of the National Final there have been some changes to the timings for the competition from 2016 onwards:
Registrations are now open – click here to download the Participation Pack which includes the competition rules and criteria, plus the registration form.
Registrations close – Friday 29th May 2015
Deadline to return your entries – Friday 17th July 2015
Paper judging round – September 2015
Regional Finals – November 2015 to January 2016
National Final – late February, early March 2016 to be held the day before the LACA National Seminar
This annual competition puts the preparation, cooking, creativity, technical ability and presentation skills of school chefs to the test with each entrant required to produce, in just one and a half hours, a healthy balanced two- course meal that would appeal to Year 6 pupils, comprising of a main course to include two MAGGI® products and a dessert using any Nestle ingredient.
The composition of the dishes must confirm to the Eat Well Plate and adhere to the principles of the School Food Plan. A maximum of £1.60 per head is allowed for the food cost of a main course and dessert for one child.
The competition is sponsored by MAGGI® from Nestlé Professional®. With school menus having to reflect popular themes and worldwide cuisine in order to appeal to today's discerning youngsters, Nestlé Professional® has included an extensive cross-section of MAGGI® and Nestlé® products for use in your recipes.
Further information on the competition will be available very soon so please register your interest now and watch this space!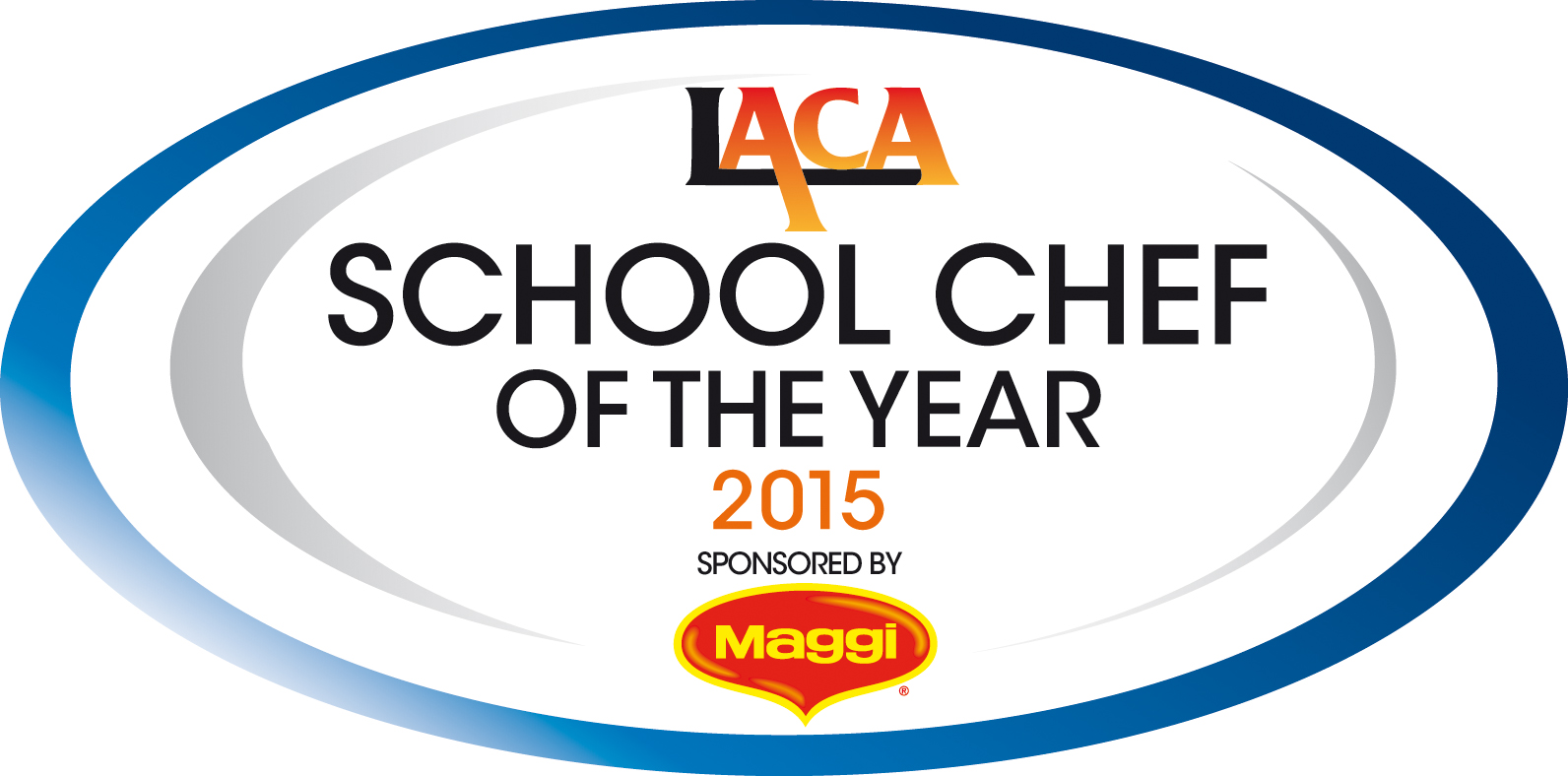 SCOTY 2015 isn't quite over yet – the National Final is being held on Wednesday 20th May at Worthy Down, Winchester. Click here to view the full line up of contestants and the dishes they will be producing to win this coveted award and watch this space for the announcement of the 2015 winner in May.
Tanya Watkin wins LACA's school chef of the year 2014 title
Tanya Watkin of Woodland Middle Academy School in Flitwick, Bedfordshire has won LACA's School Chef of the Year 2014 competition. She won through from among nine regional winners at the final held yesterday at Food Services Wing, Defence Logistics School, Worthy Down near Winchester, Hampshire. Read more
Do you have what it takes to follow in Tanya's footsteps? Full details on the competiton and how to submit your registration and entry are below: