18 Mar 2021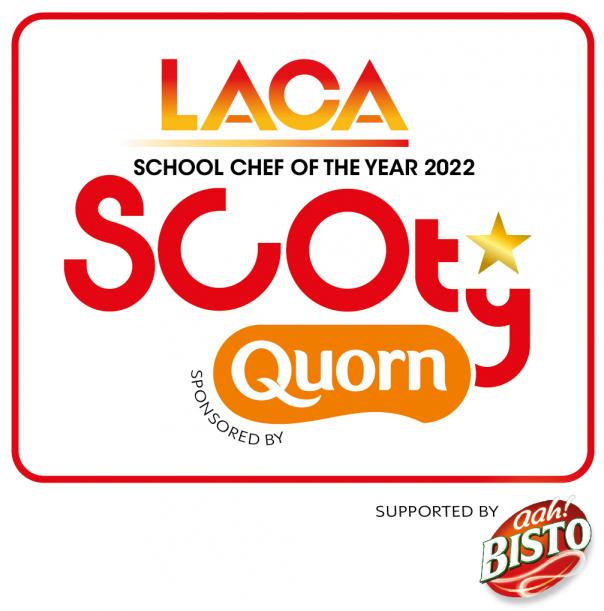 LAUNCH OF LACA'S SCHOOL CHEF OF THE YEAR COMPETITION 2022
LACA'S School Chef of the Year competition launches today with continued sponsorship from Quorn Professionals, and, new for 2022, supported by Bisto.
In a new twist for 2022, competitors will be tasked with creating a grab & go savoury snack in addition to a delicious and imaginative main meal, using at least one Quorn product in both the new grab & go item and main course and one Bisto product from a list provided in either the snack or the main course, alongside a 50% fruit-based dessert that should reflect school standards, using one Premier Foods product from a list provided.
Registrations for the 2022 competition are now open to all kitchen-based staff involved in the daily preparation of pupils' meals in schools across the UK whether from a local authority or contract-catered site, managed in-house, academy school or part of a Multi-Academy Trust.
To register your interest please click here - full competition rules and criteria and all entry forms are available to download below.
Registrations close on Friday 11th February 2022. Full entries must be received no later than Friday 11th March 2022 and will be paper-judged in April 2022. Successful entries will go through to the regional finals after the Easter holiday.
The national final will once again be held at the LACA Main Event on Wednesday 6th and Thursday 7th July at the Hilton Birmingham Metropole with the overall winner announced on the evening of Thursday 7th July.
Regional final winners will each receive a £100 cash prize. At the national final, the 2022 national winner will receive a £1,000 cash prize, the 2022 LACA School Chef of the Year trophy and an invitation to a calendar of catering industry events. The national second and third place winners will receive £500 and £300 respectively
Timings:
December 2021 – registrations open
Friday 11th February 2022 – final date for registrations
Friday 18th March 2022 – deadline for full entries to be returned to competition organisers
April 2022 – paper judging of all entries
Regional finalists to be notified by Friday 8th April 2022

Regional final dates and venues:
 
Wednesday 6th and Thursday 7th July 2022 – national final at the LACA Main Event, Hilton Birmingham Metropole. 
Register for free entry to watch it live.
Winner to be announced at the LACA Awards dinner on Thursday 7th July
---
Read more about the LACA School Chef of the Year 2021 competition and finalists
---
LACA School Chef of the Year demonstration from Rob Chambers, 2021 winner and Kate Snow, Quorn.
26th January 2022