East of England Region
Regional Chair's Message
2011 has been a very successful year for the East of England Region, with three outstanding events. Our Regional AGM was held at the Eco Centre in Swaffham, Norfolk. As it was 17th March, the day was laced with an Irish theme, which included Irish Singing and Guinness with the lunchtime buffet. In keeping with the green theme, we also learnt about some of the recycling initiatives taking place in Norfolk and how each of us can improve our carbon footprint in our own homes. Our final speaker was Katie Hopkins from the Apprentice, who gave us a great insight into how the television program is made. The day ended with on offer to the young and fit that attended to climb the Turbine Tower for an exceptional view of Norfolk.

Our next event in June was at the National Trust's Anglesey Abbey and Gardens in Cambridgeshire, where the morning tea and coffee break was served outside so that everyone could enjoy the beautiful gardens. The day finished with a presentation Dave Keeling from Laughology, which was extremely entertaining. Again, the finale of the day was a tour of the Abbey, which was well received.

Our third event, held in November, was at the Layer Marney Tower in Essex, with the theme for the day being, "The real only way is Essex", organised by the Regions own Essex boy, Jason Walmsley. We enjoyed a cookery demonstration by a local Chef/Restaurateur, Mark Baumann and also had a visit by the Kids Cookery School. National Vice Chair Anne Bull gave everyone an update on what's happening within LACA and Tetra Strategy told us how they are supporting LACA. The day finished in true Essex style, with a very entertaining game of Bingo and then guests were offered a tour of the Layer Marney facilities.

The Regional Committee also meet three times during the year at Intracat offices in Cambridge, Premier Foods offices in St. Albans and Westlands Primary School in Chelmsford.

Plans are well in hand for 2012, with a Summer Fun event on the Norfolk Broads planned for June.
Richard Ware
Head of Service
Cambridgeshire Catering & Cleaning Services
01223 475959
richard.ware@cambridgeshire.gov.uk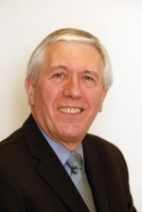 0728
East of England Region, Regional Chair
East of England Region EVENTS
East of England Region NEWS