Green Cuisine & Team GB launch school resource promoting plant-based foods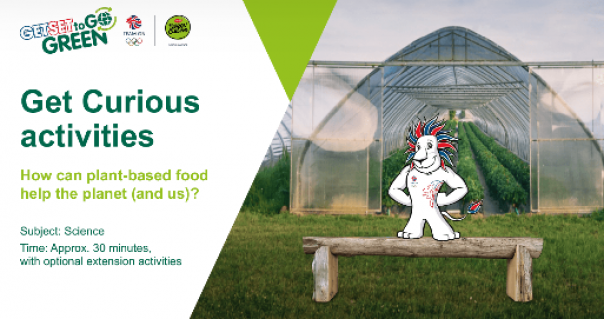 13 Nov 2023
Birds Eye's Green Cuisine and Team GB have launched 'Get Set to Go Green', a new education programme for children, parents and teachers promoting sustainability and the benefits of incorporating plant-based choices into a balanced diet.
The 'Get Set To Go Green' initiative is centred around educating children about the ways we can all improve our health and the health of the planet. The education programme forms part of Green Cuisine and Team GB's partnership for the Paris 2024 Olympic Games. 
The programme explores what makes a healthy ecosystem, how to protect biodiversity and the role of plant-based food in building green, healthy habits.
In a world where an increasing number of families are adopting vegetarian and flexitarian lifestyles – around a quarter of Brits are set to be vegetarian by 2025 –  Green Cuisine strives to provide plant-based dishes that cater to changing consumer preferences.  
Victoria Westwood, UK & IRE marketing cluster lead at Green Cuisine, said: "As leaders in the food industry we understand the nutritional challenges faced in schools across the UK and the need to balance nutrition and enjoyment alongside cost.
"Our plant-based range provides versatility across many dietary requirements and delivers on flavour and quality ingredients that you would only expect from Birds Eye. The power of frozen shouldn't be underestimated, benefits to operators include significantly reducing waste and providing cost-effective and convenient options without compromising on taste."