Industry recognises first ever Chef Mentor Award winners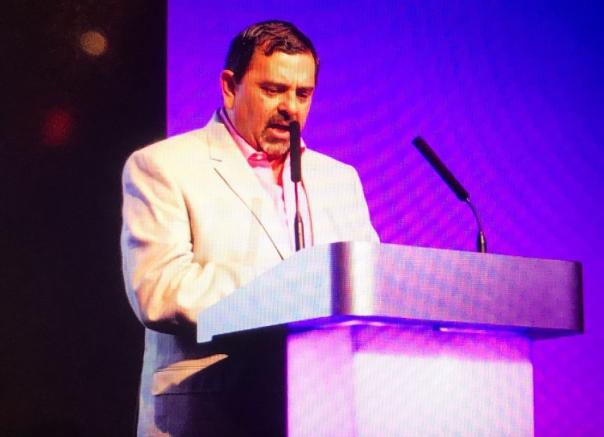 31 Jul 2018
The hospitality and catering industry came together this month to celebrate the winners of the first ever Chef Mentor Awards - part of the H&C Expo.
Recognising individuals who have "trained, nurtured and inspired chefs in kitchens across the UK," the awards were open to education, catering, restaurant and hotel establishments across the country.

The full list of winners is as below:
Best School Chef Mentor: Gareth Billington, Sodexo Sports & Leisure
Best College Chef Mentor: Mandy Prince, Vision West Nottinghamshire College
Best University Chef Mentor: Anthony Wright, University College Birmingham
Best Contract Catering Chef Mentor: Colin Gray, Capital Cuisine
Best Care Home Chef Mentor: Kelly Gavriliuc, Elior UK
The Rising Star Chef Mentor: Leon Seraphin, Beyond Food CIC
The Peter Hazzard Award: Albert Roux
Roux, who took home the prestigious Peter Hazzard Award, was commended for his "lifelong commitment to the training and development of chefs who have now become leading names in the industry."
Hrishikesh (Gilpin Hotel & Lake House) – the CGOC's 2018 Restaurant Chef - - was also praised for "inspiring his teams to achieve beyond their expectations."
As was Michael Burke (Sheffield College), for his "extensive tenure of motivating and mentoring young chefs across an extensive teaching career."
Cyrus Todiwala, chef and chair of judges, commented: "We'd like to congratulate all the winners in what was an incredibly difficult competition to judge.
"Every single chef nominated has given so much to the industry and helped us continue to be one of the most significant contributors to the UK economy.
"All the mentors deserve recognition and we'd like to express our sincere thanks for all they do.
"Our industry is built on the talent, hard work and total commitment to development of many of our winners tonight."
Mark Harris, event director, H&C EXPO, added: "We are delighted for all of the winners and finalists at our first Chef Mentor Awards.
"When we first discussed the idea with Cyrus and Pervin Todiwala, we knew that there was a real opportunity to shine a light on so many of the people who make the industry what it is.
"We are pleased that we've been able to create a new platform for them to be recognised and we cannot wait for next year's competition already."