Keep Wales Tidy launches campaign to reduce single-use plastics in schools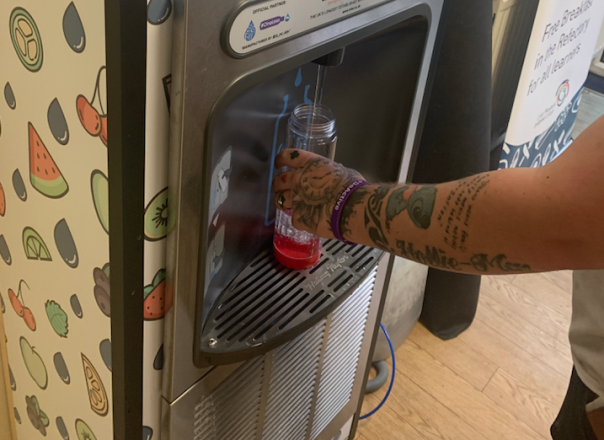 17 Mar 2020
Environmental charity Keep Wales Tidy has launched a partnership with MIW Water Cooler Experts to offer free installation and a 75% discount on the first year's rental on water refill stations for Eco-School across Wales in an attempt to reduce single-use plastics in schools.
Individuals and public sector bodies are increasingly engaging with issues of climate change. Keep Wales Tidy suggested water refill stations can help reduce the amount of single-use plastic bottles going to waste.
Over 90% of schools in Wales are Eco-Schools, which aim to raise environmental awareness and create financial savings. In the UK 38.5 million plastic bottles are used everyday but only half are recycled.
Louise Tambini, deputy chief executive of Keep Wales Tidy, said: "We are always looking for ways to help communities reduce their plastic use, so we are delighted to be working in partnership with MIW Water Coolers.
"We'll be encouraging all our Eco-Schools, Green Flag parks, Green Key accredited businesses and other supporters to get involved and make the most of this special offer. We hope that together we can increase the number of water refill stations across the country." 
Four bottle refill stations were installed in Bridgend College, Pencoes Campus and Queen's road Campus in September 2019 and it is predicted that 36,898 plastic bottles have been saved from going to waste. 
Mike Winter, chief executive of MIW Water Coolers, added: "We are passionate about putting an end to our reliance on single-use plastic bottles and are supporting Keep Wales Tidy to provide vandal-proof and hygienic bottle refill stations to schools and businesses across Wales. 
"Water fountains and refill stations are becoming more sophisticated and can now keep track of how many bottles have been saved which is really motivating for users." 
To find out more, visit here.