Mayor of London provides more than 10m free school meals to pupils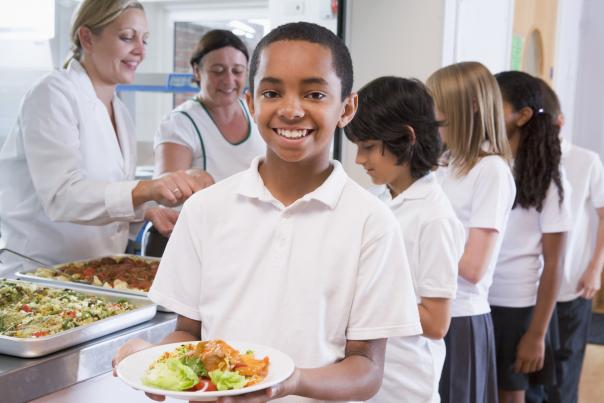 13 Nov 2023
More than ten million free school meals have already been funded for state primary schoolchildren in the capital, thanks to 'unprecedented support' from the Mayor of London Sadiq Khan.
Families in every borough in the capital are saving upwards of £440 per child across the school year thanks to the Mayor's funding. Previously Children in years three to six in primary school had only received free school meals if they lived in households on universal credit earning less than £7,400 a year – after tax.  
Every borough in the capital has received £2.65 per meal in funding to enable schools to deliver the meals. This is higher than the amount they receive from Government, who recently increased its funding from £2.41 to £2.53 per meal.
Khan said: "I'm proud to have already funded more than 10m free school meals since September to help hundreds of thousands of children and their parents across London. I know from personal experience what a lifeline these meals can be and how important it is that we are able to fund around 1.4m meals every week to help families as they cope with the cost-of-living crisis.
"I'm committed to doing all I can to support children as we build a better London for all, and will continue to urge Ministers to step forward with the necessary funding to ensure that all primary schoolchildren receive these vital meals on a longer-term basis."
It was reported in The Evening Standard that Khan, who received means tested free school meals as a child, would like to continue providing free school meals to every London primary schoolchild in the long term.
The Lynk Up Crew, a group of young advisers to the Mayor aged seven to 14-years-old, will hand deliver a letter to Downing Street calling on the Prime Minister to provide permanent universal free school meals for primary schoolchildren across England.
Sukhmani, from the Mayor of London's Lynk Up Crew, added: "Some children rely on free school meals if there is no food at home or during school holidays. We shouldn't be asking for free school meals, it is a right. It is essential and beneficial."