School catering shot wins category at Pink Lady Food Photographer of the Year 2018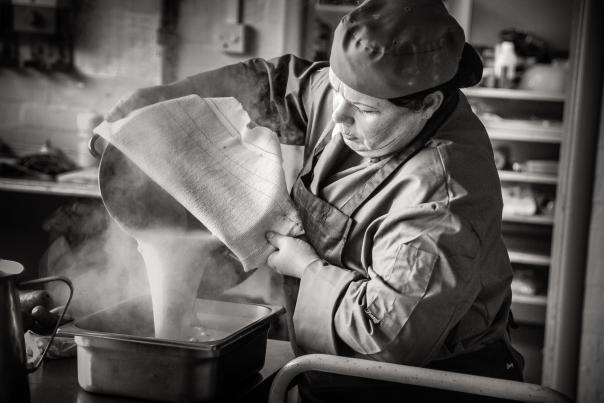 25 Apr 2018
A photograph entitled School Custard, taken by UK photographer Rob Wicks, has been acclaimed in the Philip Harben Award for Food in Action category at Pink Lady Food Photographer of the Year 2018, a celebration of food photography and film.
The picture was unveiled in the finalists' exhibition in front of an audience of five hundred guests at reception at the Mall Galleries, London on April 24.
TV presenter and chef Prue Leith hosted the evening.  
"The competition was fierce," says Andy Macdonald, managing director of Coregeo, which owns the Pink Lady brand.
"There were 8000 images entered from 60 countries and the standard was exceptional.
"Rob's shot stood out from the rest in its category, however, for the way in which he made the subject matter so fascinating and distinctive."
The judging panel this year was chaired by food photographer David Loftus.  
Commenting on his winning photograph, Wicks explained: "The bell's gone. Children are starting to queue outside the dining hall. It's crumble today. There must be custard. A school food tradition spanning generations is upheld by Jane Gilmore at Ashton Vale Primary School, Bristol, UK."