Three-way collaboration for new school meat contract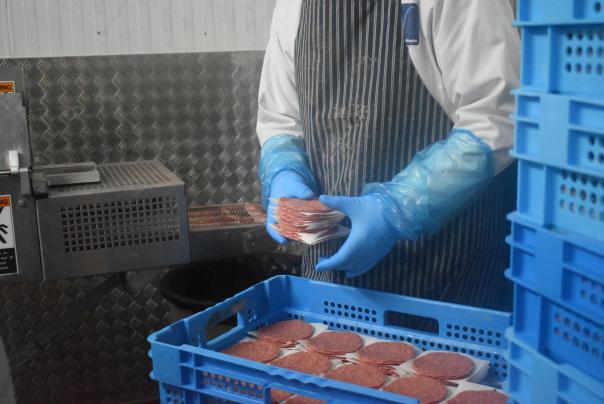 23 Dec 2019
HCL the school caterers in Hertfordshire has entered into an 'innovative' partnership with family-run butchers William White Meats (WWMeats) and national distributor Bidfood to supply school kitchens across Hertfordshire and neighbouring counties with Red Tractor, UK sourced fresh meat.

The three-way collaboration sees Bidfood distribute British meat from a local supplier to over 400 schools in the county. HCL schools will benefit from the 'freshness of product' that has been sourced locally.
Tom Emsley, national account manager for education at Bidfood said: "We're delighted to have been able to facilitate this partnership between HCL and William White Meats, which will provide consistent, fully traceable and cost-effective meat products for their school menus. 
"As a current supplier to Bidfood and a major supplier to the education sector, coupled with their professionalism, standards and reputation within the industry, William White Meats seemed a natural choice to work in partnership with."  
Staff from HCL visited the butcher's purpose built unit for a tour where they learned about the provenance of products and tried some of the new dishes.
Andrew Sugden, head of procurement at HCL, added: "Here at HCL we are excited to be able to work with a local family butcher whilst bringing corporate efficiency. We look forward to the partnership with William White, and Bidfood is eager to see where this can lead us, providing the best of both worlds.
"William White has a wealth of experience which HCL will benefit from and the quality of food they supply reflects the high standards we strive to achieve throughout the business."
WWMeats has been supplying the education sector for over 25 years. They 'pioneered' supplying good value organic burgers and they received the Soil Association's 'Food for Life Served Here' silver award. The family-run butchers now employs over 40 people and produces more than 1.6 million chicken fillets a year.
Rebecca Marks, director of WWMeats said: "This collaboration marks a new era for us at William White Meats. By teaming up with Bidfood, we are now able to distribute our products to a whole new county.
"HCL understands the importance of working with suppliers who are experts in supporting their Food for Life goals. What's more, by tapping into the vehicles that are already visiting HCL's sites, we are reducing the carbon footprint. Education catering is our passion and we are thrilled to be selected."