Young's Seafood holds student roadshow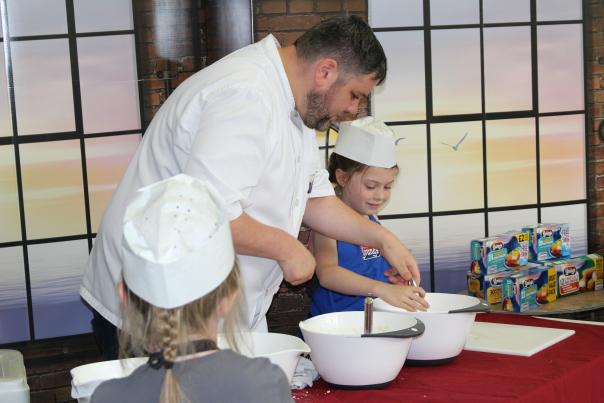 29 May 2018
Seafood company Young's Foodservice hosted a student roadshow on May 8 to 9 with Alaska Seafood Marketing Institute (ASMI), as part of its education programme.

The company delivered workshops to around 300 children at a school in Derbyshire, to give them an overview of the seafood industry and teach them how fish are caught, filleted and prepared.
Adrian Greaves, foodservice director at Young's Foodservice, said: "It is our responsibility to help close the knowledge gap between the fish on our plates and its origins. We're delighted play a significant part in educating the next generation about the journey of our food and inspiring them to eat a healthy diet.
'We look forward to continuing to build our relationships with the whole school and developing our vision to inspire children to love fish for now and for generations to come!"
Working alongside the Alaska Seafood Marketing Institute, Young's helped to reinforce the importance of sustainably sourced seafood and the health benefits of eating fish at least twice a week.
Development chef, Joel Carr, encouraged the students to create their own fish fingers by coating fillets of Wild Alaska Pollock in a simple batter.   
The Young's Foodservice team were joined by Sarah Johnson, representative of Alaska Seafood Marketing Institute, to demonstrate the company's education website for schools caterers.
The site includes advice on all things seafood, from ways to add variety to school menus, to tips on the importance of sourcing sustainable fish and highlighting the different species available.
Johnson said: "It was encouraging to see how many children eat seafood on a regular basis. They were all engaged and love hearing about Alaska and how the fish are wild, natural and sustainable."