SchoolGrid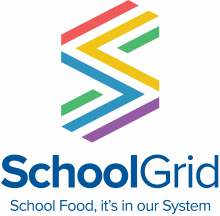 A great school meals service thrives on excellent customer care and we help Local Authority caterers, Academies and Individual schools achieve the very highest standards of service delivery. In partnership with our clients, we have a proven track record of increasing meal uptake, productivity and efficiencies - whilst reducing food wastage across primary and secondary schools.

SchoolGrid has a wide range of resources available to support school caterers, including menu and recipe management, kitchen management, classroom and home pre-ordering, school office support, parent engagement and much more. Schools love the simplicity and efficiency of the system, as do our Chef/Catering Manager users, Pupils and Parents.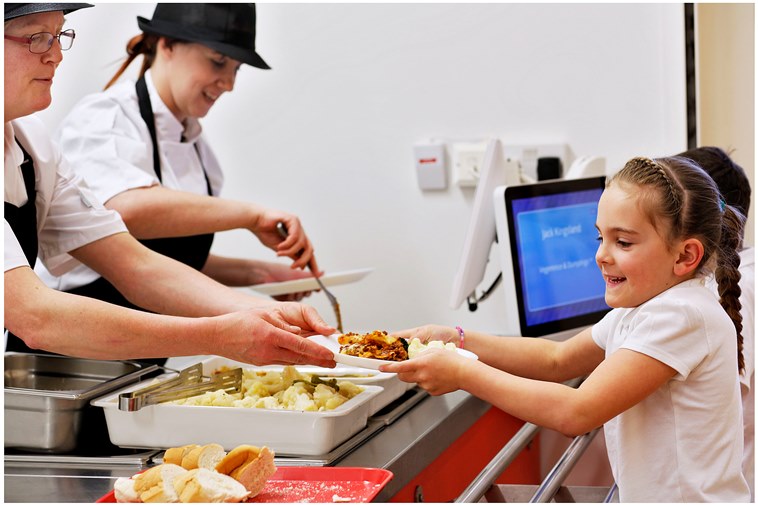 We are proud of our Allergy Management System, which has been developed to protect the safety of children having a school lunch and provides parents and schools with the reassurance that this rigorous process delivers.

Our Training and Support package is perhaps one of our greatest features. We do 'boots on the ground' and fully manage our roll-outs. We visit schools twice before 'Go Live' day and spend a whole day on site when the system is launched to help the catering team and the school. We have a professional Support Team who deal with all parent, school and caterer enquiries ongoing.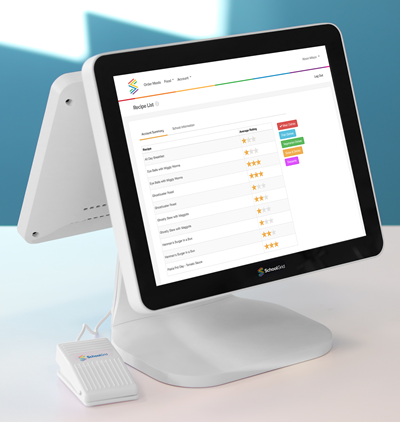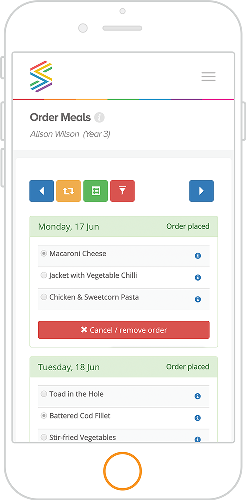 This has resulted in a very loyal (and increasing) client portfolio, who are always happy to show others the features and benefits of the system. We can arrange a demonstration or a visit to a local SchoolGrid school so you can see the system in action!

For more information or an informal chat, please call our Edinburgh based team on 01506 300310
---
LACA Partner Q&A with Dugald Curtis, Managing Director, SchoolGrid
1. Tell us about your product/service range?
We started in 2007 with a belief that improving the customer care and transparency around school food would increase uptake. This included the invention of classroom and home ordering, recipe access and allergy protection. We then invented unique tools to reduce food waste and labour, and digitise the management processes.
2. Why is it so well suited to the school food sector?
Our system is ideal for the school food sector, addressing the challenges of rising costs and limited funding. It offers substantial annual savings for schools and a risk-free 6-month trial. We've achieved significant results, reducing food waste by 8%, increasing uptake by 8%, and improving staffing efficiency by 9%. We also offer exceptional customer support.
3. What are the biggest challenges you are facing for your businesses?
This is a sector with limited funding and low margins; we enjoy the challenge of exceeding customer expectations whilst being budget friendly. We partner with clients and avoid the 'upsell' strategy. Every time we develop something new, our customers get that feature at no extra cost - which is quite unique.
4. What do you do to support the school food sector beyond the supply of your products/service?
We actively promote food waste reduction and share community-wide strategies. Collaborating with Leeds University, we research meal uptake and advocate for healthier diets. Partnering with Meals&More charity, we volunteer to combat holiday hunger. Additionally, we closely collaborate with LACA to advocate for equal government funding for UK school meals.
5. Why is supporting LACA and their work so important to you as a business?
Supporting LACA is important to us because it engages us in a collaborative and inclusive community, advocates for positive change, and works towards a more equitable school meals system. LACA shares our commitment to the well-being of children, schools, and caterers, and is ultimately about creating a better future for all involved.
6. What was your favourite lunch when you were at school?
Our system collects dish 'star ratings', and according to data from 100,000+ reviews, the best dish of all time is… a fish finger sandwich. That said, when I was at school it was Corned Beef Hash. If there were 'seconds' available the dinner hall used to descend into chaos!