Seatable UK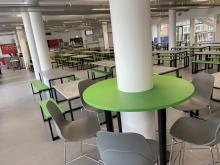 Seatable UK Ltd have been providing contract furniture solutions to the educational sector for the last 18 years.
Operating from its premises in West Yorkshire, delivering excellent projects to many education and commercial environments including, but not limited to Schools, Colleges, Universities, Restaurants, Cafés, Staff Canteens, Hospitals.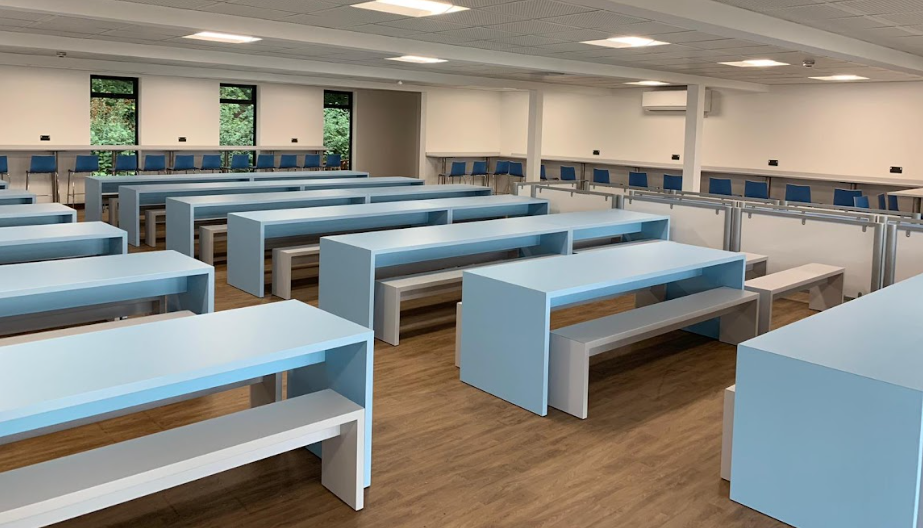 Providing creative options that are functional, fun and inspirational, resulting in increased head count and meal uptake, therefore increasing revenue.

We're qualified to deliver
Seatable are committed to meeting and maintaining excellent standards to its customers and operate under ISO 9001:2015, IOSH, Safe Contractor, Altius and are an 'Investors in People' organisation and are members of British Education Suppliers Association (BESA) and Commercial Interiors UK (CIUK, formally BCFA).

All part of the service:
Free site survey & space planning which includes 2D & 3D planning

Accredited professional installation service

https://www.seatableschooldining.com/about
https://www.seatableschooldining.com/services
https://www.seatableschooldining.com/gallery


---
Partner Q & A with Jan Wright, Managing Director
Tell us about your product/service range?

JW: Our products modern and stylish that can be provided in a colour range that is not only welcoming to students but that will also brighten up the dining area to become a modern focal area for students to relax and enjoy the whole dining experience
 
Why is it so well suited to the school food sector?

JW: Our products are designed to maximise the ever-increasing pressure placed on the capacity of school dining rooms and to  increase revenue for schools, we have been developing educational dining furniture for the last 18 years and offer free space planning and flow charts to help understand the actual capacity levels.
 
What are the biggest challenges you are facing for your businesses?

JW: Reaching out to schools to offer help, advice and to actually show what the capacity levels are and the best way to flow students in and out in an efficient manner.
 
What do you do to support the school food sector beyond the supply of your products/service?

JW: Advice on how to make the lunch time more inclusive and inviting for the students and to create a smooth flow in the dining area, helping catering staff manage the high throughput in the short space of time to make sure students have a good healthy meal in a safe and collaborative environment.
 
Why is supporting LACA and their work so important to you as a business?

JW: This is our industry and we are passionate about helping, advising and supporting the educational dining sector, to help ensure that students across the UK have a warm inclusive environment to want to take school meals and to help schools maximise revenue streams.
 
What was your favourite lunch when you were at school?

JW: Fish and Chips!!