Theo's Food Company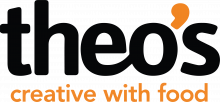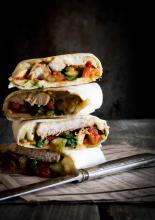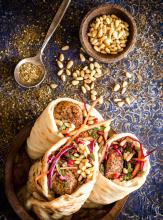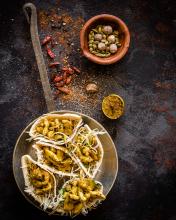 Theo's food company is first and foremost a family run business with a real passion for food and as such we take great pride in and are committed to delivering the highest standard of customer care and service.

It all began in 1990 when our company founder Chris Gavriel started to market and sell a unique blend of marinated chicken in the town of Burntwood in Staffordshire from which Theo's food company was born. Theo's current headquarters at Aldridge in the West Midlands were purpose built and include a state of art production facility over 20,000 sq ft, fully EC licensed '4798' for cutting and meat preparation.

Theo's deliver a British produced product supported with flexible menu options designed to grow your business. Our range of high quality chicken based food solutions and service packages provide a powerful alternative to established high street brands.

A healthy eating alternative presented with strong brand imagery gives your customers a consistent quality product, tailored to support a balanced diet. Equally important is the ease of preparation and serving options which make our products both simple to handle and practical to provide.

Theo's are producers and distributors of Grade 'A' marinated chicken and other catering products throughout the UK.
We only use Grade 'A' UK sourced chicken Unique in the Industry. Theo's operates differently to other marinated chicken suppliers. Fresh chicken is delivered daily from the best known suppliers and must pass our strict intake inspection. Our process guarantees freshness and quality.

• 100% UK Sourced
• Our chicken is available in non-Halal and Halal
• Meets Government nutritional guidelines
• Our recipes are healthy and nutritious
• Theo's is fully EU licensed '4798' for cutting & meet preparation
• Nationwide deliveries with continuous temperature monitoring
• Fully integrated quality management system, internal quality team fully qualified in compliance with current legislation