Yeo Valley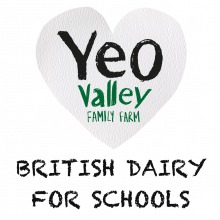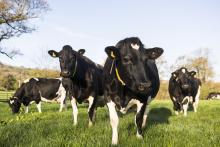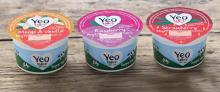 Yeo Valley are the UK's number 1 organic brand* and make great British dairy here in Somerset. From our top –selling natural yogurt to responsibly sourced milk, there's something for everyone.
Our products are:
Great for schools, we proudly carry the Food for Life Catering Mark- it's a way of recognising caterers who use local, seasonal and organic ingredients.
Great tasting, the right way. We know how important it is to fuel growing children with good stuff. That's why we've developed our smooth, no-bits, recipes especially to meet school food standards.
Sugar conscious, every pot has been formulated to adhere to our Yeo Valley sugar reduction policy and never contain more than 5% added sugar.
Organic, always, they are certified by the Soil Association to be made with ingredients that are non-GM, free from trans fats and harmful additives and better for animal welfare.
Allergy conscious, our products are made in our West Country dairy that never handles nuts.
---
Partner Q&A with Craig Dillon,Head of Sales Wholesale & Foodservice
Tell us about your product/service range?
It all began with our natural yogurt – and over the years we've invented, experimented, tasted and created all sorts of interesting things. Made with the best of British organic and conventional dairy with fabulous fruits from near and far
Why is it so well suited to the school food sector?
Yogurt is an excellent source of protein that is highly absorbable and is also a great source of calcium for strong teeth and bones, that is important for children growing at such rapid rates.  Yeo Valley Organic also plays an important role in supporting schools with Food for Life accreditation.
What are the biggest challenges you are facing for your businesses?
As with most food and drink businesses raw material inflation has been a challenge for the last couple of years and it hasn't helped that school catering budget have not kept up with food inflation.
What do you do to support the school food sector beyond the supply of your products/service?
In the past we have held fun cooking classes in schools baking cakes that use yogurt as an ingredient in place of sugar for example.  We are aiming to do more of this type of activity as well as helping children understand the outdoor element of farming to produce milk for yogurt production.
Why is supporting LACA and their work so important to you as a business?
As a LACA partner it provides us with a common platform with schools and Local Authorities which enables us to showcase our ranges at shows like the LACA Big Event.
What was your favourite lunch when you were at school?
It certainly wasn't liver although that did appear occasionally.  I think it was probably a Beef Stew with mashed potato followed by Jam Roly Poly and custard.