Cordia launches healthy eating outlets in city schools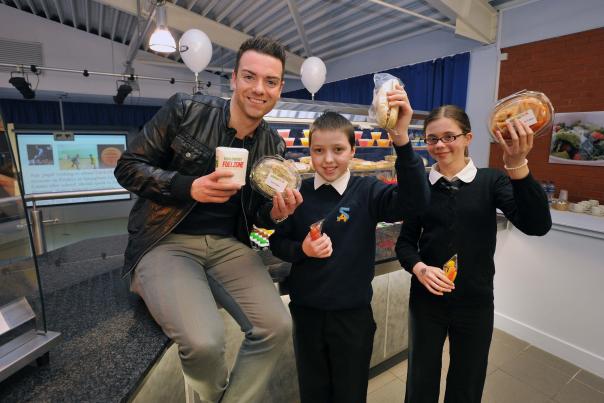 14 May 2013
As well as the installation of these cafés, the company has also opened three new external food huts in All Saints, St Paul's, and St Thomas Aquinas secondary schools.

Glaswegian comedian Des Clarke was joined by pupils from Springburn Academy to officially launch Café Mezz by cutting the red ribbon in the facility.

The introduction of the outdoor units and cafés has not only offered healthier food alternatives to high street snack vans, fast food outlets and chip shops, but has helped encourage pupils to stay within the school premises during their breaks.

The huts and cafés feature a full range of hot and cold foods which meet Scottish Government legislation on nutrition, and offer pupils greater choice in the drinks and snacks they can buy within the school grounds.

Cordia's head of facilities management, Julia McCreadie, said: "Pupils from Knightswood Secondary have been enjoying the use of their Scholars' Café since August 2011, so we were keen to install more of these facilities in other schools in the city.

"As well as this, our first external unit in Holyrood Secondary School was such a hit that it only made sense to roll out the idea into more secondary schools across Glasgow.

"These initiatives are just a few of those launched by Cordia to introduce a more flexible approach to school catering in the city, and to ensure the food provided in schools is nutritious as well as appealing to pupils.

"With the installation of these facilities, not only do the pupils have a greater choice of what food to buy and where to eat, but they are also be encouraged to stay within the school grounds."

All of Glasgow's 30 secondary schools have now introduced one or more new catering concepts following consultation with pupils. These include mobile counters, snack and drink "vendbanks" and fixed coffee bars.