CRB Cunninghams celebrates 55th anniversary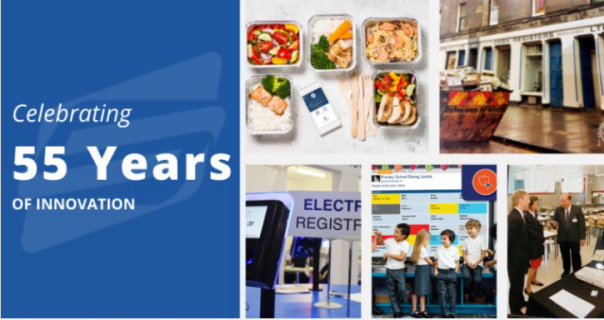 22 Dec 2021
CRB Cunninghams, provider of cashless catering, online payment and identity management solutions to the education sector, celebrated 55 years of business in December 2021.
In 1966 Cash Registers Buccleuch Ltd (CRB) was formed 55 years ago in Edinburgh, shortly followed by Cunninghams Cash Registers Ltd (Cunninghams) in 1975, located in Birmingham. 
Jonas Software acquired both companies bringing together their expertise, resources and capabilities to create CRB Cunninghams.
CRB Cunninghams introduced cashless catering in 1995 to help annonymise free school meals and to speed up the service by removing cash from the point of sale. 
To encourage secondary school pupils to choose a healthy school meal, CRB Cunninghams introduced the ability to pre-order a meal then grab & go quickly. 
David Swanston, managing director of CRB Cunninghams, said: "This milestone is a testament to the teamwork, creativity and leadership shown by each member of the CRB Cunninghams family that proudly represents our colleagues, our values, our company and most importantly, our customers. 

"I have had a fantastic time over the years watching the company evolve from a small cash register supplier to become the market leader in the development and supply of cashless payment systems to UK schools and colleges. The company's greatest asset is most definitely its people, many of whom I have watched grow into the professionals and leaders that make up the CRBC family today. 

"Cashless catering is not the same as it was 55 years ago, and it won't be the same in another 55 years. CRB Cunninghams will continue to innovate to ensure our cashless solutions meet the ever-changing needs of schools across the UK."