Eat Them to Defeat Them campaign results in UK vegetable sales worth £92m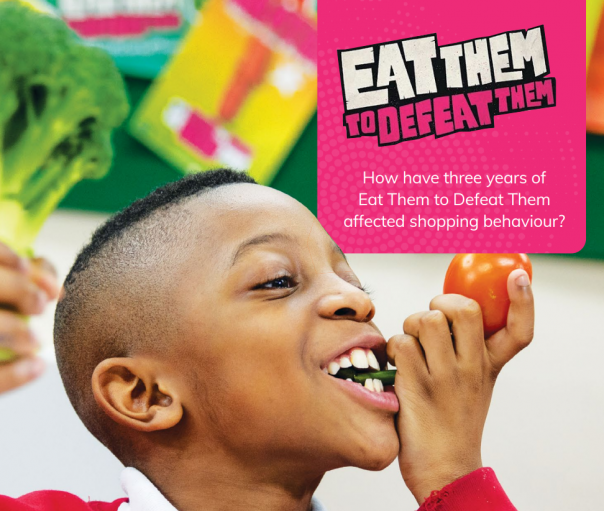 22 Apr 2022
Veg Power and ITV announced that the Eat Them to Defeat Them healthy eating campaign has resulted in vegetable sales nationwide of £92m, which is the equivalent of nearly 1 billion portions.
These newly released figures, based on econometric analysis of retail sales data from the campaign's launch in February 2019 through to December 2021, supports the 2021 campaign evaluation which found nearly 60% of children who participated in the schools' programme claimed they ate more vegetables as a result.
Running for its fourth consecutive year, the £3 million 2022 campaign has just finished with adverts appearing in mainstream TV in February and March, reaching 61% of households with children aged four to nine.
Dan Parker, chief executive of Veg Power, said: "This econometric analysis substantiates the feedback we get from surveys - Eat Them to Defeat Them is making an improvement in children's diet both during and well beyond the weeks of the campaign. This is great news for children's health as well our veg growers and for the environment too."
The award-winning health eating campaign reached more children than ever before in 2022, with one million children taking part across 3,845 schools.
Susie Braun, director of social purpose at ITV, added: "This campaign has been able to make a real difference to what gets in shopping baskets and ultimately in tummies. It's incredible to see such a huge, proven uplift in vegetable sales across the country as a result of this collaborative campaign."
To find out more about how the campaign has affected shopping behaviour, visit here.