Edinburgh pupil wins Sodexo lunchbox design competition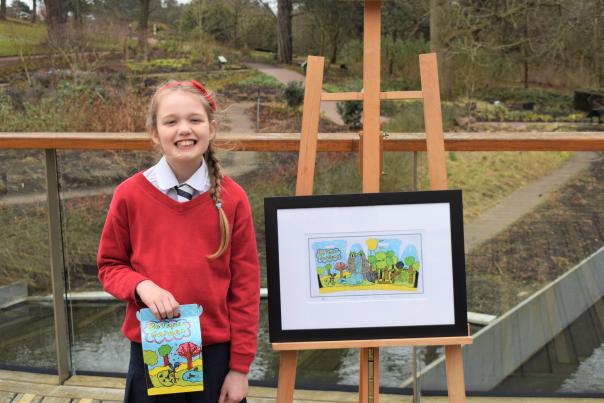 24 May 2018
Challenging Flora Stevenson Primary School (Edinburgh) pupils to create the 'perfect illustration' for a new children's lunchbox it is launching, catering company Sodexo Prestige Venues & Events has crowned its winner.
The new lunchbox has been designed by primary five pupil, Eliza Grierson (aged 9), and will be available exclusively in The Royal Botanic Garden (Edinburgh).
Along with the two runners-up and their parents, Grierson won an afternoon tea at the Botanics to see the first batches of her lunchbox unveiled.
Head teacher at Flora Stevenson Primary School, Sharon McGhee, commented: "This really has been a fun project for the children to get involved in.
"They have shown huge amounts of enthusiasm and this certainly shone through with their designs. It's also lovely to know that whenever any of the pupils drop into the Botanics and stop off at the Terrace Café, they could be having lunch from one of Eliza's lunchboxes!"
Paul Mitchell, judge and regional manager for Sodexo Prestige Venues & Events, added: "Following our refurbishment of the Terrace Café, we wanted to make sure that we had the perfect finishing touches in place for visitors to enjoy.
"The Terrace Café is much-loved by local families and tourists, and we wanted to bring the garden to life through the eyes of a child.
"It offers such a fantastic learning experience for young and old, and the lunchbox design ensures that this continues through to their visit to the café too.
"We have very much enjoyed working with Flora Stevenson as part of this project and hope to be able to collaborate with the school and children on other initiatives in the future."