'Fatberg Fighters' campaign launched to teach schoolchildren about drainage system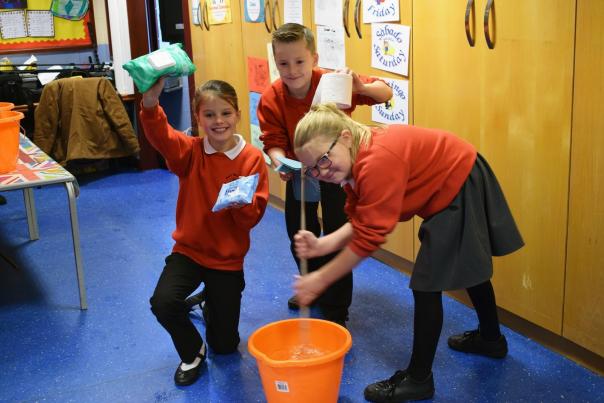 26 Apr 2018
Drainage company Lanes for Drains has launched its 'Fatberg Fighters' campaign – working with schools across the country to "teach children about how to treat the UK drainage system with care and in turn, teach their families."
The initiative comes as the company, part of Lanes Group Plc, continues to find "strange" items during its underground excursions and said 5 to 11 year olds are often "more receptive" to new ideas and habits.
With 46% of Brits admitting to pouring cooking oil or fat down the sink, the new scheme invites children to become 'Fatberg Fighters' - pledging a "long-term commitment" to educate them about the damage of disposing of fats, oils and grease (FOG) down the drain.
Having worked with teachers to create a lesson plan about fatbergs, Lanes for Drains is also encouraging consumers to get involved on social media through the hashtag #thinkaboutit.
While the company admits that some things that end up in the sewers, such as animals, are out of the public's control, other "strange" avoidable findings include: litres of blood, Teletubbies toys, boxer shorts, dentist tools, a shovel, traffic cone and nail varnish bottles.
Group director Andy Brierley explained: "We understand that we need to challenge a prevailing culture and set of behaviours about what people put down drains, and that this is a long-term task.
"By working with schools, we can engage with our youngest citizens about the huge damage, disruption, and cost caused by the wrongful disposal of FOG, and wipes in particular, down sinks and toilets.
"We want to complement the excellent work being done by utility companies in their education programmes. While they tend to take a broader approach, we want to laser-guide our effort on challenging the root causes of fatbergs.
"We want to help dramatically reduce the harm caused by fatbergs."
A video from a day's 'Fatberg Fighters' lesson at Bacup Holy Trinity Stacksteads school (Lancashire) can be viewed below: