First Mile launches recycling service for long-life cartons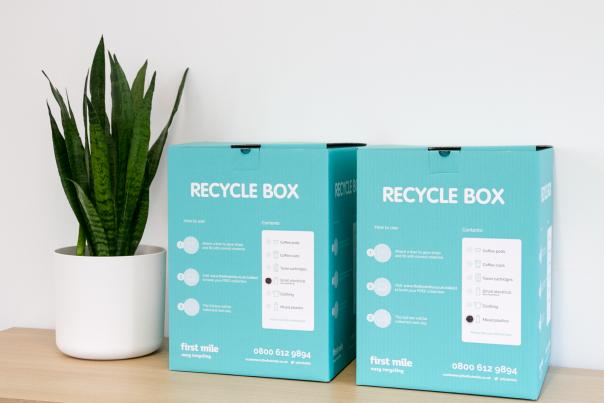 13 Nov 2019
Public sector caterers and businesses throughout the UK are now able to recycle their food and drink cartons thanks to a new RecycleBox service from recycling company First Mile.
RecycleBox is a low-cost courier service offered to businesses and consumers that can be filled with hard-to-recycle items.
Long-life food and drink cartons are used to package plant-based milk, chilled soups and fruit juices. The Cartons are made from paper, plastic and aluminium, which are layered together. All three materials can be recycled but the challenge is separating them.
First Mile's new RecycleBox service will send these cartons to the UK's dedicated beverage carton recycling facility to recycle the cartons properly. Here the materials are separated and used in packaging for food such as gravy and hot chocolate tubs.
Bruce Bratley, founder and chief executive of First mile, said: "We're really excited by the new addition of corks and cartons to our suite of RecycleBox material streams.  
"It's the perfect opportunity to raise a guilt-free toast to our planet and make new commitments to be more sustainable in 2020, as RecycleBox continues to make it easier for everyone to maximise their recycling efforts."