Industry comes together in signing Plastic Pact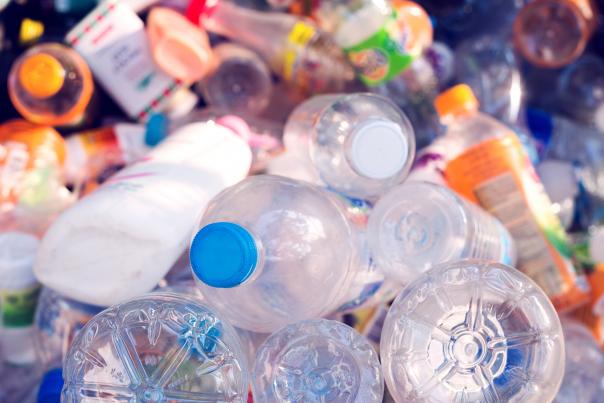 27 Apr 2018
Sustainability expert WRAP has today (26 April) launched its UK Plastic Pact, with the hope of "transforming the plastic packaging system in the UK and keeping plastic in the economy and out of the ocean."
Signed by 42 businesses so far, including trade body UKHospitality and soft drink brand, Britvic, the pact will see retailers, manufacturers, recyclers and NGOs across the country come together to cut plastic waste..
By 2015, WRAP aims to:
Eliminate problematic or unnecessary single-use plastic packaging through redesign, innovation or alternative (re-use) delivery models
Ensure 100% of plastic packaging is reusable, recyclable or compostable
Ensure 70% of plastic packaging is effectively recycled or composted
Ensure 30% on average is recycled content across all plastic packaging
UKHospitality chief executive, Kate Nicholls, commented: "The problems caused by packaging waste are becoming increasingly salient and there is a consensus that we must collectively do more."
The trade body is also helping to spearhead a sector-wide packaging event - Unpack the Future of Hospitality - in association with the British Institute of Innkeeping (BII), which aims to address the issue of packaging waste in hospitality specifically.
Nicholls added: "Our commitment to the Plastic Pact highlights our ambition to spearhead the hospitality sector's efforts to address packaging waste and ensure the sector plays a valuable role in helping develop sustainable and green practices and alternatives to disposable packaging.
"Our event will bring together the entire sector to address the problem head-on and investigate the potential of a vibrant and dynamic industry to reduce packaging waste voluntarily. I am encouraging the entire sector to throw its weight behind the campaign, not only to address the issue of waste, but also to help underline the hospitality sector's potential to make significant progress without the need for Government intervention."
Claiming the pact is an "extremely important issue," Britvic's chief marketing officer, Matt Barwell said that the company takes its responsibility to help protect the environment "incredibly seriously."
"By signing up to this Pact, Britvic is committing to work collaboratively with our industry peers, government and the waste management sector to make meaningful and essential changes now.
"Looking to the future of packaging, we are currently trialling the use of recycled plastic (rPET) in our bottles to help us achieve our aim of significantly increasing the amount of rPET we use. 
"At the same time, we continue to invest in R&D to investigate the use of alternative sustainable materials to package our products."
UK health and social care meal provider, apetito, has also signed the Plastic Pact with ethical and sustainable manager, Laura Hardman, commented: "We are excited to be part of this collaboration of like-minded industry partners.
"By coming together and taking a systemic approach, we will focus on the causes of this truly global problem and take real action to tackle plastic waste. At apetito it is our mission to make a real difference to the people we serve, the issues that matter most to them and to play our part in protecting and respecting the environment we all depend upon."
To conclude, Marcus Gover, chief executive of WRAP, explained: "Together, we have a once-in-a-lifetime opportunity to rethink and reshape the future of plastic so that we retain its value, and curtail the damage plastic waste wreaks on our planet.
"This requires a whole-scale transformation of the plastics system and can only be achieved by bringing together all links in the chain under a shared commitment to act."