Jeanette Orrey comments on cost of living crisis & impact on school meals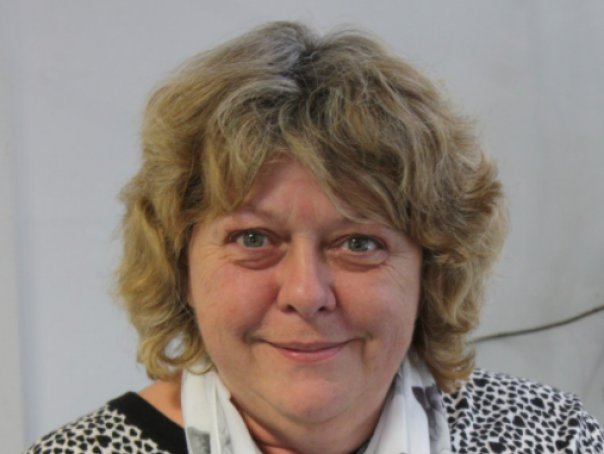 28 Apr 2022
Jeanette Orrey, Honorary President at Food for Life, has commented on the cost of living crisis and highlights the importance of hot school dinners.
Food for Life brings schools, nurseries, hospitals and care homes, and their surrounding communities together around the core ethos of healthy, tasty and sustainable food.
Every day we hear that more and more people are having to use food banks to make ends meet. We also hear of utility costs increasing so people are having to choose between heating and eating, and this is across the generations.
Although I decided in December to step away from the day to day of Food for Life, this doesn't mean that I am not listening and hearing from people across the country what is happening within the Schools Meals Industry. I am as passionate now as I was when I first started about the children we feed and the people who work within the School Meals Service.
I think we are in for a very bumpy time. We have five million children now in poverty and in my mind the school lunch has never been more important or more needed. It has also been overlooked by the powers that be.
Let's take the £2.34 for Universal Infant School Meals or the average £2.47 for Free School Meals - many people think that this is for food and food alone. No - it has to pay for everything - wages, national insurance, equipment, cleaning etc. The actual food allowance roughly averages at 85p per meal, and I say roughly because it varies so much across the country. I've heard of 70p-£1.00 and this is what I want to talk about - food costs.
When we do our own shopping, we see the increase and it has been going up dramatically. Over the last few weeks I have received emails from across the country talking about exactly this and people are very worried. Within the school meals service they have to adhere to standards, to cater for allergens, religious and medical diet requirements, and when a delivery comes in and items are missing because of shortages or cost what do you do?  
Those using small suppliers/ producers are saying the minimum order spend is going up - in one case doubling. Some people will say "well, order for two weeks" but if you are a small school with limited pantry storage, fridge space, freezer space etc this is really difficult, and even within a larger kitchen it is a challenge. The contract price for supplies used to be set for at least six months and now suppliers and producers are passing on rising costs immediately as they can no longer sustain price increases to their business. 
So, what can be done? The industry needs the Government to listen, it needs to act and act now. The money for school food needs to be ring fenced as it is a fact the majority of caterers do not receive the full £2.34 or £2.47 as some schools retain some of this funding, and yes, I know ring fenced is a buzz word and is not looked on favourably, but I repeat we have to act and act now.
Over the years I have visited many, many schools and I have seen the impact going without a meal has on children. I have also seen the resilience within the school meals industry - there really is a can-do attitude. We tend to hear of only bad practise in the press, we don't hear of the thousands of children who love their school meals. That resilience within the industry is getting smaller and smaller as costs keep on rising.