LACA celebrates 30th birthday of National School Meals Week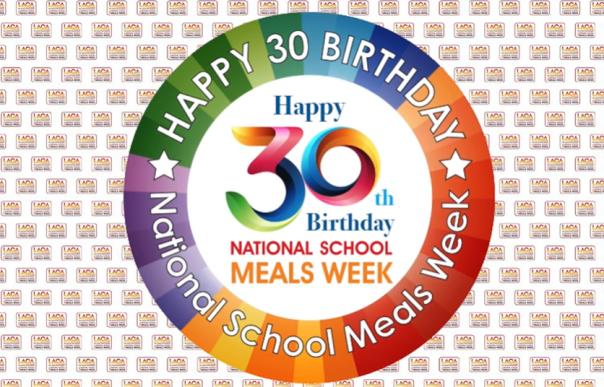 10 Nov 2023
LACA, the school food people, is celebrating the 30th birthday of National School Meals Week, which aims to highlight the importance of feeding children healthy and nutritious food.
During the final promotional video, LACA chair Anita Brown said: "There are two things that are likely to take place today. Many thanks to Sharon Hodgson, who is the MP for Washington and Sunderland West. She is a great friend of LACA and an incredible hard-working chair of the APPG for school food. We know all MPs and Lords were invited to visit a school in their constituency to enjoy a school lunch.
"We of course want to celebrate 30 years of NSMW. We have had some incredible fun over the years but also shared some serious messages to change perceptions of our industry to highlight the importance of our industry to politicians and decision makers.
"May I take this opportunity to thank all of you for your great support during NSMW. But as LACA chair my thanks go much further than that. I run the catering service in Stockton on Tees and I have done for many years. I know first-hand how hard our staff work everyday day in day out. We have to cope with staff retention and sickness.
"School catering staff are professional caterers in every meaning of the word. Accordingly the old fashioned use of the word 'dinner ladies' should be banished for good and we should celebrate the great professionalism that we have working alongside us."