LACA creates a cake fit for a (future) king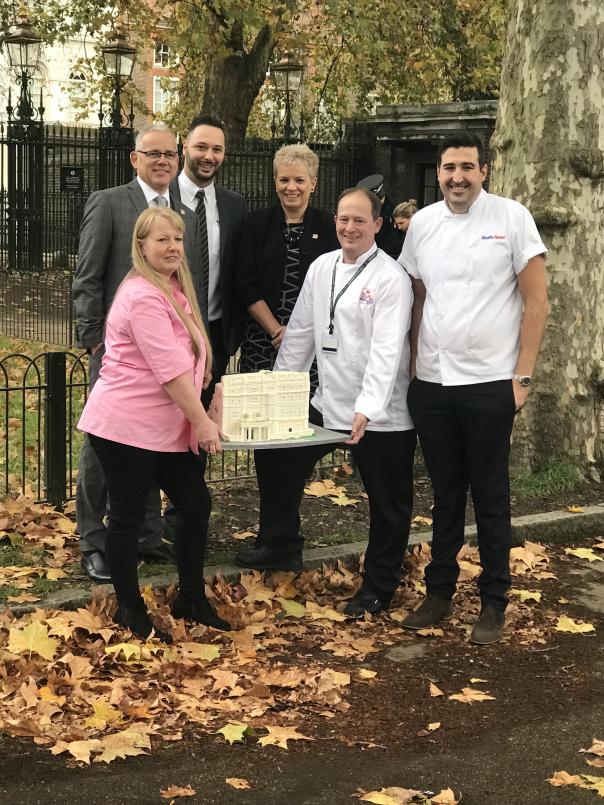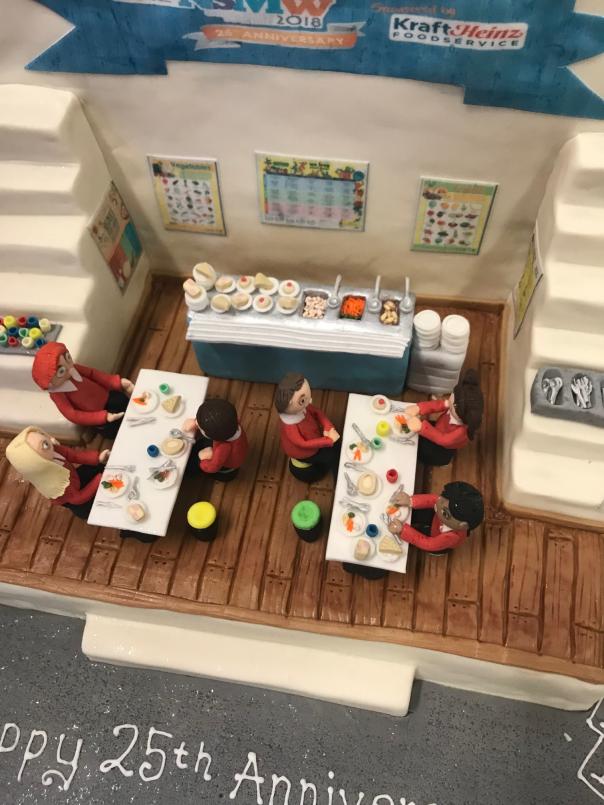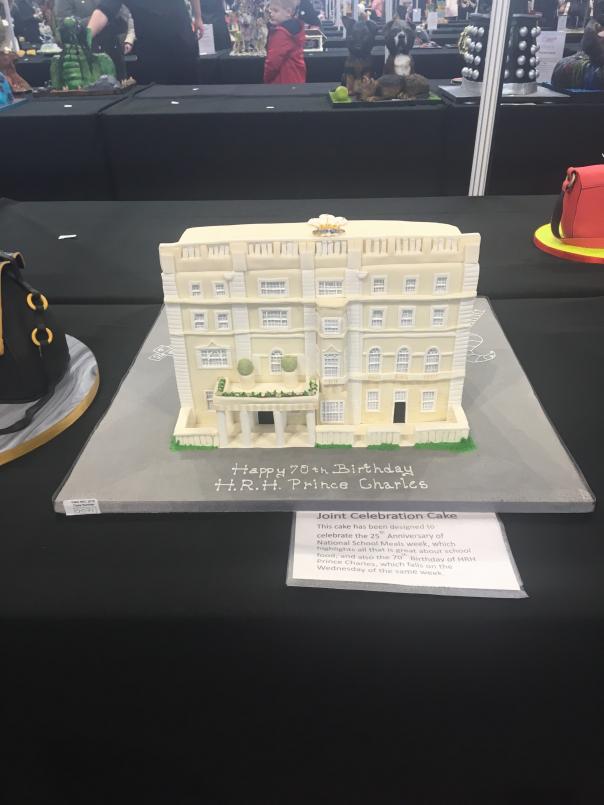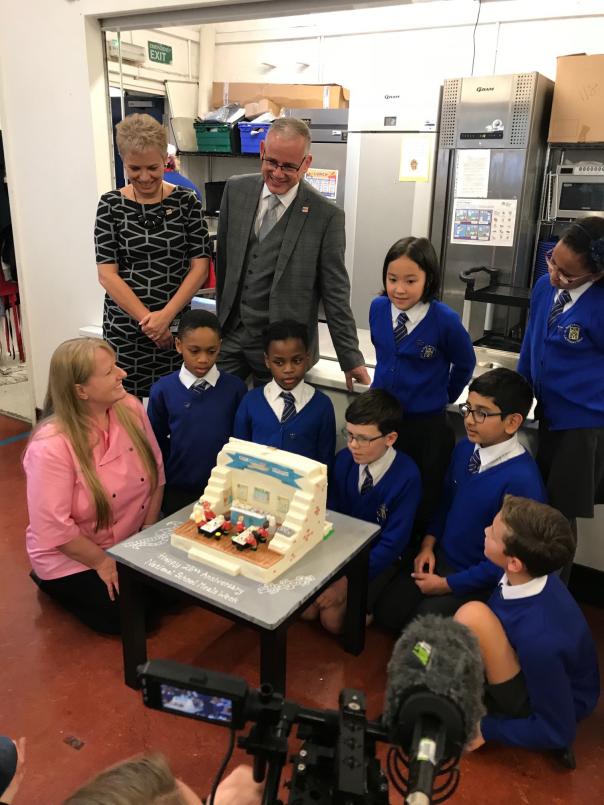 29 Nov 2018
As part of National School Meals Week (NSMW), a cake fit for a (future) king was created.
To celebrate HRH Prince Charles' 70th Birthday on November 14, former LACA chair and award-winning cake maker, Carrieanne Bishop, was commissioned to come up with 'a masterpiece that would do justice to an occasion of such public awareness'.
Made with a number of different School Chef of the Year winners, including National 2018 winner, Michael Goulston, the front of the cake depicted Clarence House in detail, but when the cake was turned around it transformed into a school dining room with children having lunch.
Every single item including the food on the plates, to knives, forks and spoons had been individually crafted.
Two weeks prior to the Prince's Birthday, Bishop received a bronze award for her creation at the Cake International Show at the NEC.
Bafta Award winning television production company, Spun Gold filmed the proceedings on the Mall as part of a two-part documentary to be aired on Channel 5 about the Queen's children and interviewed Carrieanne and Michael Goulston on the making of the cake and interviewed LACA Chair Michael Hales.
To finish the day, the cake was taken to St Peter's Eaton Square C of E primary school, less than a mile away in Belgravia, to present to the staff and pupils to enjoy and celebrate His Royal Highness's birthday.
St Peter's school is well known to the staff at Clarence House and enjoys a good working relationship with them.