LACA unveils 2022 Finishing Touches winners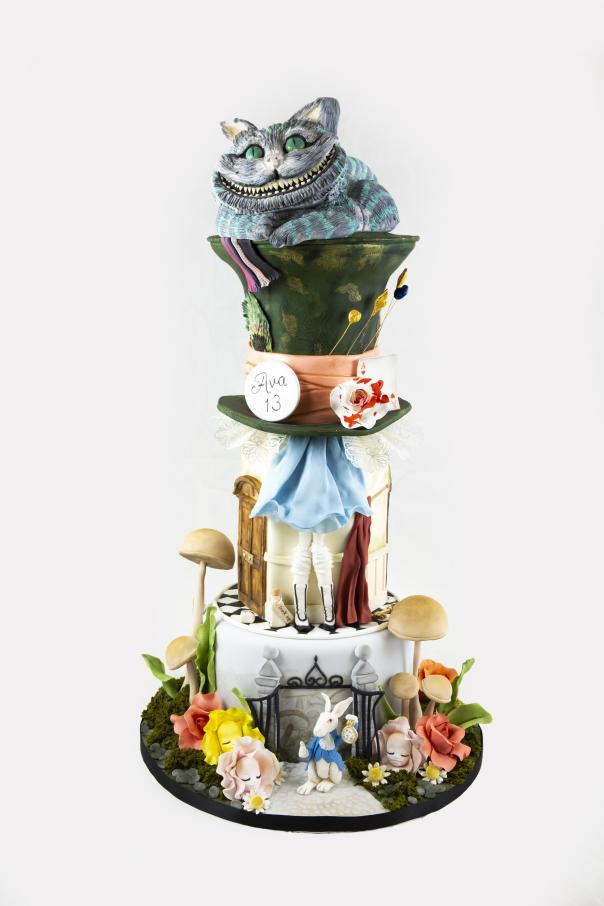 07 Jul 2022
Mandy Saunders from IFG Food was announced as the Finishing Touches Best in Show winner at the LACA Main Event.
Finishing Touches is a competition organised by LACA in association with the Craft Guild of Chefs. The competition is aimed at staff employed in any aspect of education catering capable of producing craft pieces.
The competition provides entrants with the opportunity to show off their skills, which would not normally be seen during their everyday profession.
Steve Munkley, director for Finishing Touches Salon, said: "It was great to see so many entries back at Finishing Touches 2022, the LACA members put on a great display giving my judges an extremely hard job allocating the awards. This year saw the Cheesecake category turn out some great cakes but the stunning Novelty and Celebrity cakes stole the show with multiple golds awarded and Best in Show piece from Alice in Wonderland. A true show stopper."
Finishing Touches results:
Cake Suitable for Special Diet:
Sharon Dodson – Kirklees County Service

Cupcakes:
Lee Hodgson – HCL Ltd
Cheesecake:
Joana Gaspar – Taylor Shaw
Individual Tart:
Joana Gaspar – Taylor Shaw
Sculpted or Carved Cake:
Erin Ward – Innovate – IFG
Decorated Novelty Cake:
Lauren Laws – HCL Ltd
Vegetarian Quiche:
Lorna Nolan – Derbyshire County Council
Filled and/or Sponge, Gateau or Cake:
Joana Gaspar – Taylor Shaw
50% Fruit Dessert:
Rebecca Britton – Impact Food Group
Tray Bake:
Jenny Babbington – Educaterers Ltd
Biscuits:
Tracy Healy – Kirklees Catering Service
Floral Sugarcraft Display:
Rachel Kirk – Taylor Shaw
Themed Presentation Display:
Roberto Olival – Caterlink
Decorated Celebration Cake:
Mandy Saunders – IFG Food