LACA's initiative to encourage schools to allow the return of hot meals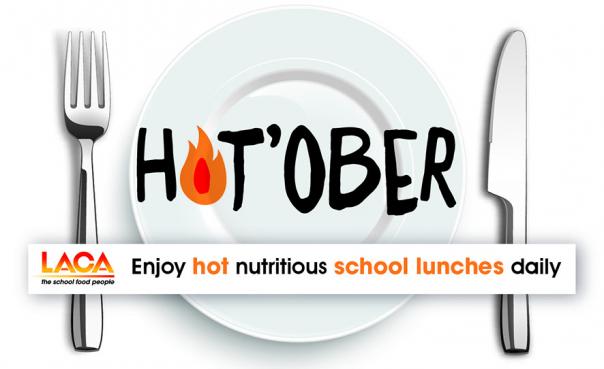 16 Sep 2020
LACAs new initiative - Hot'ober – has been created to encourage conversations between caterers, school representatives, on site staff and parents to facilitate the return of hot lunches as soon as everyone feels it safe to do so.
It is in response to the challenge caterers face when it comes to providing meals at lunchtime. Some schools are still choosing packed lunches and some retailers are promoting the voucher scheme to parents.
With the return of the colder months, LACA has acted to help school caterers return to serving hot cooked meals as soon as it is practicable and safe to do so.
The initiative is based on the well-known benefits to children's attainment and development of eating a balanced diet and the belief that it's of paramount importance to return to hot meals as soon as possible.
While many school caterers have continued to serve hot meals, unfortunately other catering teams have stopped them completely.
October 1st has been chosen by LACA as the date by which it would like schools to allow hot meals to be served. Although it falls in the middle of the week, it ties in with Census Day - a very important date for all schools to see a high meal uptake.
The association says it recognises this date might not be possible for all, with some schools preferring to start the week before or the week after, but the aim of the promotion is to 'keep the conversation going' by allowing caterers to refer to a national initiative.
It says: "Rather than leave the date open ended for schools to say we will start after half term or after Christmas, LACA has selected a date to emphasise the urgency – but of course it has to be manageable for all parties."
There are a number of free resources for Hot'ober, including posters, letters, activities and a logo you can use in all communications to stakeholders. To access them visit: https://www.thegreatschoollunch.co.uk/resources