National Food Strategy puts focus on 'disadvantaged children'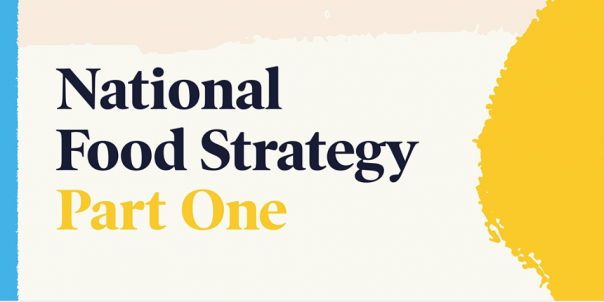 29 Jul 2020
The first part of the National Food Strategy, unveiled today (July 29th) by Henry Dimbleby, co-author of the School Food Plan, outlines measures to help feed youngsters, especially the most vulnerable.
It includes proposals to expand eligibility for the Free School Meals scheme, extend the current Holiday Activity and Food Programme, increase the value of Healthy Start vouchers to £4.25 a week, and give the Food to the Vulnerable Ministerial Task Force an extra 12 months to gather data on food insecurity.
Other measures in the initial document cover trade deals, with a requirement that the Government should only agree to cut tariffs on products that meet 'core' UK standards.
The strategy, if adopted, would also compel the Government to publish an independent impact assessment of any proposed trade agreement, and guarantee Parliament enough time to scrutinise it.
Dimbleby says: "My recommendations mean making sure a generation of our most disadvantaged children do not get left behind.
"Eating well in childhood is the very foundation stone of equality of opportunity. It is essential for both physical and mental growth.
"A poorly nourished child will struggle to concentrate at school.5 An obese child is extremely likely to become an obese adult,6 with the lifetime of health problems that entails.
"It is a peculiarity of the modern food system that the poorest sectors of society are more likely to suffer from both hunger and obesity.
"In the post-lockdown recession, many more families will struggle to feed themselves adequately. A Government that is serious about 'levelling up' must ensure that all children get the nutrition they need."
He adds that the recommendations in Part One of the National Food Strategy do not represent a comprehensive plan for transforming the food system, that will follow in Part Two to be published in early 2021.
"Instead, it contains urgent recommendations to support this country through the turbulence caused by the Covid-19 pandemic, and to prepare for the end of the EU exit transition period on 31 December 2020."
You can download and read the full report by clicking on the link below:
https://www.nationalfoodstrategy.org/wp-content/uploads/2020/07/NFS-Part-One-SP-CP.pdf