No-deal Brexit could cause food shortages in schools, leaked documents show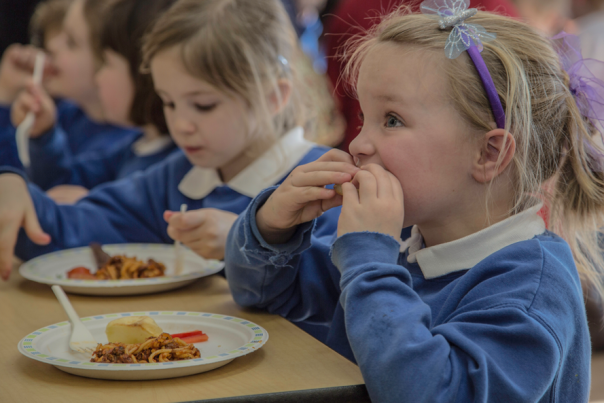 05 Aug 2019
A no-deal Brexit could cause a shortage for fresh food for school meals because of panic buying, with prices soaring by up to 20%, leaked government documents have revealed.
The five-page document, obtained by The Observer, suggested that informing the public of the risks could make matters worse and acknowledges that it's dependent on major suppliers for stockpiling and the supply chain.
In the section titled School Food, it talks of the "risk that communications in this area could spark undue alarm or panic food buying among the general public.
"Warehousing and stockpiling capacity will be more limited in the pre X-mas period. The department has limited levers to address these risks. We are heavily dependant on the actions of major suppliers and other government departments to ensure continued provision."
In the event of food shortages affecting schools, it suggests that schools will be able to interpret the school food standards differently and extra funding may be made available in exceptional circumstances.
"In light of any food shortages or price increases we will communicate how schools can interpret the food menu standards flexibly."  
"DfE may make exceptional payments – or submit a prepared bid to HM Treasury for additional funding. Worst case scenario estimate of the increased costs – £40 to £85m a year for schools in relation to free school meal provision based on price increases of 10-20%."
The document's release follows the announcement of plans to set aside an extra £2.1bn for no-deal preparations, including a public awareness campaign about possible disruption to travel and services.
A DfE spokesperson said: "While we don't comment on leaked documents, our … guidance to schools and other stakeholders already provides advice on EU exit preparations for schools, including food provision, medical supplies and guidance for EU nationals.
"We are confident provision for schools will be protected in the event of the UK having to leave the EU without an agreement and there are robust contingency plans in place to ensure schools are prepared in all eventualities."