Northumbria University hosts healthy eating event with Chartwells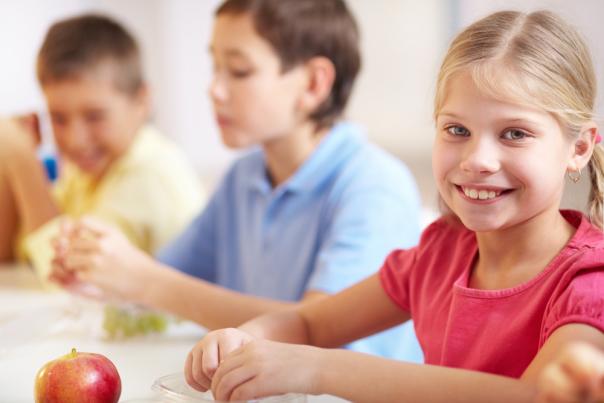 26 Jul 2018
Northumbria University will teach the public about healthy eating this summer (3-4 August), in partnership with education caterer Chartwells (part of Compass).
Among the line-up is Chartwells' culinary director, Rob Kennedy - former executive chef at Sandhurst military academy and winner of the Craft Guild of Chefs 2016 Competition Chef Award.
'Keen to share the benefits of good food,' Kennedy will join university staff and other chefs at the interactive, two-day 'Full of Beans' event.
He said: "We all know that eating well is good for us, but it isn't easy to create tasty, healthy dishes when busy and on a budget.
"Through these exhibitions we hope to share simple cooking tips and spread the word about the advantages of healthy living."
As well as providing children and the general public with information about healthy living, the free event hopes to increase awareness of the problems associated with poor diet.
Leading the exhibition, director of Healthy Living at Northumbria University, Professor Greta Defeyter, added: "There are many confusing messages in the press about what to eat and how much exercise to do.
"This event, led by qualified experts, will provide a fun and interactive way of sorting the facts from fiction for the entire family, including opportunities for the whole family to make some healthy food to eat."
'Full of Beans' will be supported by Brakes' Meals & More programme, and will include:
Chartwells nutritionists deliver elements of their health and wellbeing education programme
Healthy cooking demonstrations
Taster sessions from Chartwells chefs and nutritionists
Pem Hulusi from Brakes Meals & More, commented:  "A key focus for Meals & More is the provision of easily prepared, affordable meals for families and children, and we are delighted to be able to play our part in supporting the development of this wonderful event - raising awareness of important food education and nutrition issues within this community."
The event is entirely free and will take place 10am-4pm on 3-4 August.
For more information, visit: https://www.northumbria.ac.uk/about-us/news-events/events/2018/08/full-of-beans/.