Positive impacts of UIFSM highlighted in first assessment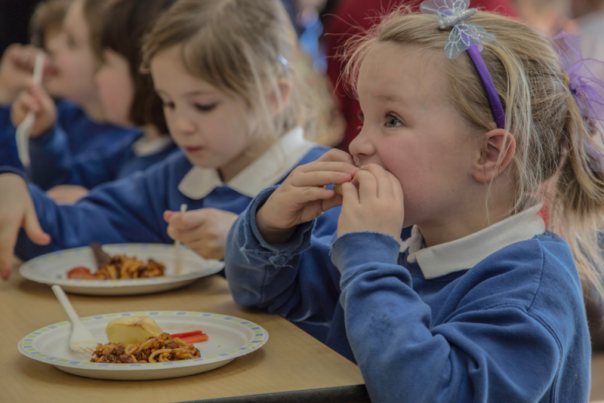 24 Jan 2018
An assessment into the introduction of Universal Infant Free School Meals (UIFSM) has uncovered a number of impacts the programme has had on key stage 1 pupils in the UK, with LACA chair Tim Blowers describing the findings as "positive" and "incredibly encouraging".
Over a third of teachers have seen the funding of free school dinners for reception, year 1 and year 2 children, first introduced by government in 2014, have a direct impact on improved conencentration and attainment levels.
Similarly, the Education Policy Institute's report revealed that 30% of teachers have noticed improvements in overall health of infant pupils since UIFSM was introduced while over half felt that the policy improved the health of the most disadvantaged children in school, those eligible for free school meals.
Schools with better Ofsted ratings were found to have higher numbers of pupils eating school meals.
According to Blowers, the results from the assessment coupled with the fact that around 98% of packed lunches currently don't meet nutritional standards, should be enough to convince government to extend the free provision of meals into primary schools.
He said: "This study highlights the range of positive impacts stemming from a healthy free school meal and it is incredibly encouraging to see children, parents and teachers benefitting from this policy.
"We know that only 1.6% of packed lunches meet the same nutritional standards as school food, if the Government is serious about improving childhood nutrition, school meals are key to achieving this.
"This new research also highlights that there are best practice lessons to be learned from schools who have implemented UIFSM to the greatest success.
"We call on the Government to roll out this policy to pupils in Key Stage 2 and ensure that all children in primary school are given the best chance of succeeding in school and of becoming healthy adults."
Other findings from the study included-
o Many parents report that UIFSM has meant that their child is more likely to try new foods and to eat fruit and vegetables.
o Take-up of free school meals has increased rapidly since introduction of UIFSM.
o The study also finds that the time and cost saving to parents from the introduction of UIFSM is equal to 32 hours and £390 a year on average.
o School and catering staff on the ground noted that for many children, lunch is their only hot meal of the day.
You can access the full report by clicking on the link below.