Prince of Wales School celebrates British Food Fortnight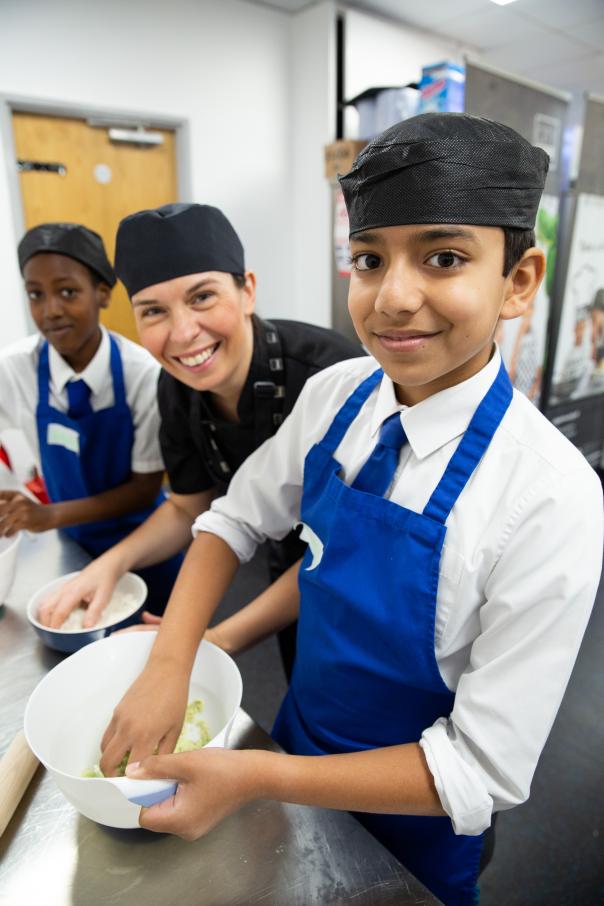 01 Oct 2019
The Prince of Wales School, in Dorchester, will celebrate British Food Fortnight on 4 October by hosting an event for pupils, parents and the wider community to meet suppliers and taste their produce.
British Food Fortnight runs from 21 September to 6 October to celebrate the best of British food and drink.
The event will unite Local Food links, the Prince of Wales School and Dorset meal suppliers including Elwell Fruit Farm, Colin Clarke butchers, Hunts and the Watercress Company.
Gary Spracklen, headteacher at the Prince of Wales First School, said: "At The Prince of Wales School we want to offer our pupils interesting and stimulating learning experiences that benefit them in the classroom and beyond. 
"Today's celebration enables our school and the wider community to come together in appreciation not only of British Food but also the wonderful food producers that are here in Dorset. Eating well not only fuels learning but also helps to encourage positive lifestyle choices in our pupils."
Local Food Links is an independent caterer that supplies 4,200 meals a day to 56 schools in Dorset and neighbouring counties.
Caroline Morgan, chief executive of Local Food Links, added: "Local Food Links prides itself on producing high quality school meals. We only source British meat and we buy from local suppliers wherever possible. 
"We are very happy to celebrate British Food Fortnight with The Prince of Wales First School because we know first-hand that Britain is a great food producing nation and buying British supports our economy and keeps the countryside looking how we like it!"