Programme launches to support low-income families this summer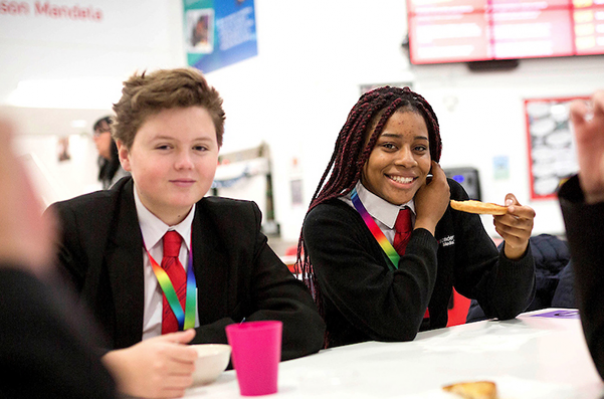 27 Jul 2018
A new programme is launching in time for the summer holidays to provide low-income families with 'free healthy food and enrichment activities.'
Founded by Family Action, 'Families, Food and Fun' (FFF) will be supported by the charity Magic Breakfast and Brakes' Meals & More programme. Funding will come from the Department for Education (DfE).
The initiative comes as schools close for the summer, recognising that the loss of free meals and social and play opportunities can be 'challenging for vulnerable and low-income families.'
As such, FFF sets out to address these issues by offering children and their parents/carers free healthy food as well as a range of enrichment activities, including food preparation, growing food, cooking, budgeting, music, drama, crafts, and physical activity.
It will also run 'educational' trips in successful establishments' local communities.
Children and Families Minister Nadhim Zahawi said: "For most pupils, the end of the school summer term signals the start of holidays, days out and a chance to make memories with friends and family.
"Other families, who might rely on the support provided by schools, are not so lucky.
"I'd like to congratulate Family Action, who will run Families, Food and Fun, for supporting the most disadvantaged families in various locations across England.
"This exciting scheme will open the door to exciting, engaging activities for young people, make sure they are getting a healthy meal and, above all, give them the summer holiday memories and experiences they all deserve."
Family Action chief executive David Holmes added: "This is a great opportunity to reduce holiday hunger and make the summer holidays more fun for children and families in more areas where there is significant need.
"FFF will give children and families access to healthy food, and fun and engaging activities, to make the long summer holiday easier and aid children's long-term development and learning. 
"Parents and carers will also have the opportunity to gain additional knowledge and skills in a friendly and supportive environment.  We are going to make this a summer to remember for lots of children and families.
The successful schools, community settings and charities in England's most disadvantaged areas to receive FFF this summer will receive a grant to pay for essential items (such as food, activity resources, venue hire and additional staffing.)
They will also receive support from Family Action staff, including briefings and training, observations, building links with other organisations, and planning to sustain provision after the 2018 holidays.
Pem Hulusi, Brakes' Meals & Moreprogramme manager, said: "We're delighted to see the launch of the Families, Food and Fun programme and are thrilled to be able to increase the support available in some of the most deprived areas of need, helping more families, children and communities.
"We've supported Family Action since 2016 and are privileged to be able to help make the scheme a reality by offering a stable logistical framework to support holiday meal provision."