Quorn launches superhero campaign to encourage kids to reduce meat intake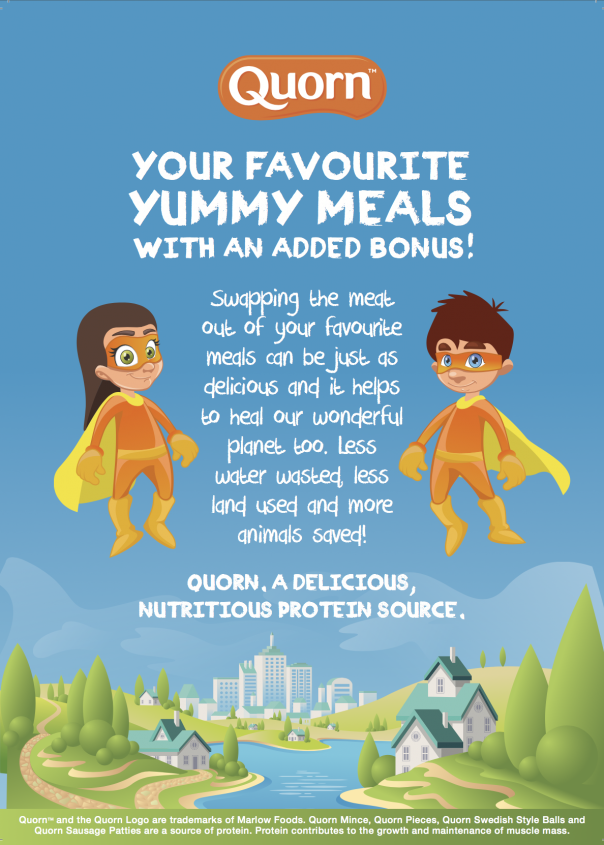 16 Feb 2018
To help teach children about the "health and environmental benefits of reducing their intake of meat," Quorn has launched a foodservice campaign to show how they can carry on eating their favourite meals but with veggie alternatives.
It comes as consumers become more informed about the impact a meat-heavy diet can have on their health and the planet, and "increasing demand for meat-free dishes on menus out-of-home" as more than a quarter of Brits have "reduced or limited" their consumption of meat in the past six months.
To engage kids, the campaign features superhero characters Max and Hope, with Quorn distributing activity packs to restaurants, pubs and schools across the country this month. Hoping to "make mealtimes fun while educating young minds on the impact their food choices can have," each includes activity sheets and crayon pots.
What's more, operators will also receive a recipe book demonstrating how to create "meat-free versions of the top eight meals found on children's menus out of home," while schools will also be supported with more than 100 sampling sessions delivered by Quorn home economists between February and May.

Phil Thornborrow, head of out of home, explained: "More and more people recognise that reducing their consumption of meat is important as part of a healthy and sustainable lifestyle.
"By educating children, this campaign gives families, schools, and operators a real reason to care about the good choices they're making today, and the impact they could have on the planet tomorrow. It will make health and sustainability relevant to their everyday lives."