Schools asked to explain plans in event of no-deal Brexit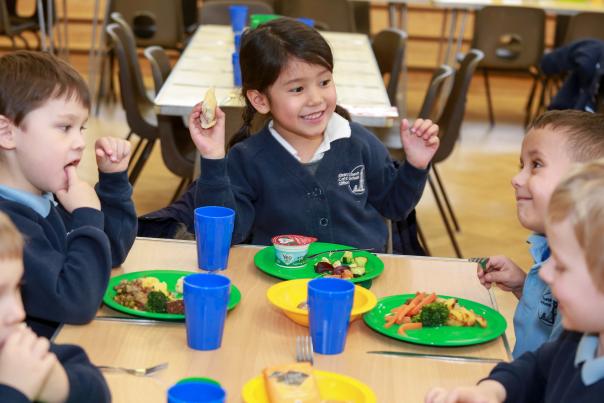 19 Sep 2019
Schools have been asked to explain their plans for ensuring there is enough food for their pupils in case of a no-deal Brexit.
Education minister, Lord Agnew, has urged schools, councils and academy chains to contact suppliers to ensure they will be able to continue providing food if Britain leaves the EU on 31 October without a withdrawal agreement in place.
The letter, seen by the Times Educational Supplement (TES), asks the bodies to complete a survey by next week.  
It says they should ensure that guidance on food supplies, medicine and data protection is followed, according to the report by TES.
The letter from Lord Agnew, minister for the school system, said: "The government is already engaging with a wide range of school food stakeholders, including working directly with suppliers, to support industry preparedness and ensure continuous supply ahead of 31 October.
"This is to ensure that suppliers are making the necessary arrangements to continue the supply of food to schools, and to make sure that schools can continue to meet nutritional standards, accommodate special dietary needs and manage allergies."
A Department for Education (DfE) spokesperson said: "This government is working hard to get a deal but we must be prepared to leave the EU on 31 October, whatever the circumstances.
"The DfE has already made extensive EU exit preparations, including providing guidance for schools and councils to help them ensure a smooth transition.
"We continue to work with our stakeholders to make sure they are aware of what they need to do and are as best prepared as they can be."
However the Soil Association has said that schools need 'more than words' from the government. 
Rob Percival, head of policy, food and health at the Soil Association, said: "Schools need more than words from Government. In the event of a No Deal Brexit, the onus of responsibility should not fall only on schools and caterers to ensure a secure supply of food.
"A senior individual within Government should be made responsible for planning and responding in the event of major disruption food supplies, and for ensuring there are no negative impacts on the health of vulnerable groups, including school children. A ring-fenced budget should be made available to support caterers and schools to ensure that there is no reduction in the quality or nutrition of meals served. For many children, a hot school meal is the only decent meal they eat each day. This vital safety-net must not be undermined."