Shortage of fruit and veg advertising in UK addressed in new #VegPower campaign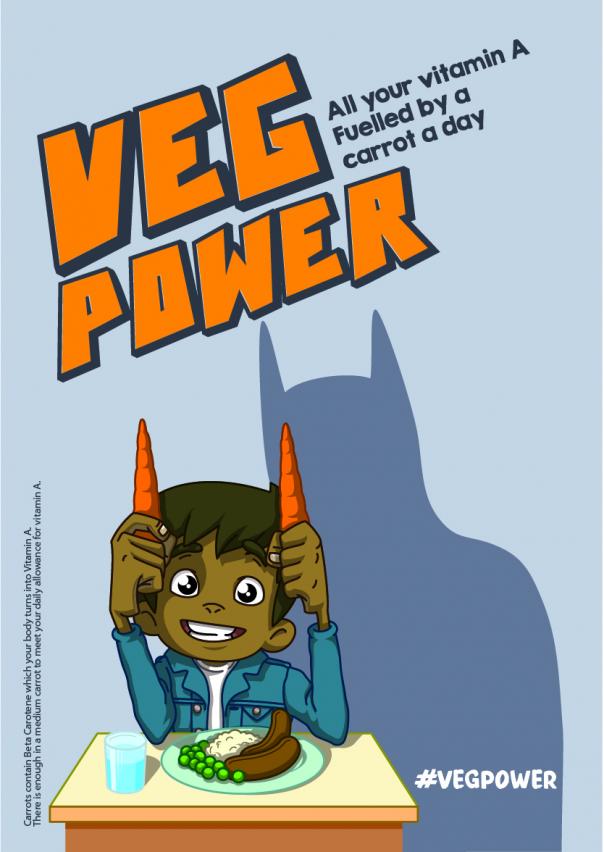 18 Jan 2018
A campaign to increase children's consumption of fruit and vegetables by increasing the amount of marketing it receives went live last week.
The #VegPower campaign is targeting the Government, retailers and producers for financial contributions in order to get its 'Veg Fund' off the ground and help fruit and veg compete with branded chocolate, fast food outlets and soft drinks in the advertising stakes.
The appeal is brainchild of the Peas Please initiative, launched late last year and backed by several high profile caterers, retailers and suppliers, who have pledged to do their part in getting more fruit and veg in the nation's diets.
According to the Food Foundation, one of co-founding members of Peas Please, only 5% of the UK's £296.6 million marketing budget is spent on fruit and vegetables.
Campaign ambassador Hugh Fearnley-Whittingstall, who is currently filming a three-part BBC series on obesity, said: "It's time to shout about how great veg is, and how vital it is for families to buy, cook and eat more of it.
"But unlike all the junk food and confectionery we are relentlessly sold every day, our delicious vegetables are not "owned" by massive global brands - so they don't get the marketing and advertising clout they deserve. 
"Having a pooled marketing budget from retailers, producers and government is a brilliant idea - it means we can get top agencies behind the marketing of veg, which will drive up demand and boost consumption.
"Advertising vegetables is important because 92% of teenagers don't eat enough. Research shows that diets high in fruit and veg protect us against coronary heart disease and cancer."
The Peas Please initiative marked the launch of the campaign by announcing ifour as the winner of its vegetable ad competition organised last year.
 The winning advert was displayed in over 5,000 locations nationwide on 11 January, including till screens in all Co-op stores, street art located alongside the Principality Stadium in Cardiff, a projection onto the City Chamber in Edinburgh as well as in thousands of primary and secondary school canteens across the UK.
Anna Taylor, executive director of the Food Foundation, said: "There is not just one answer to tackle the nation's diet crisis. We are working with businesses to help make the food environment healthier but advertising plays a vital role. 
"At the moment advertising is skewed towards junk food and we need a more balanced playing field to help support us all, and particularly children, to eat more veg."