Soil Association calls for 'urgent' changes to School Fruit and Veg Scheme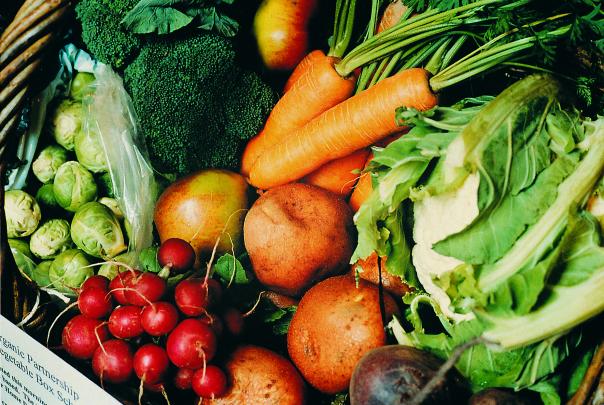 28 Nov 2018
The Soil Association's Food for Life scheme launched its 'State of the Nation' report yesterday (27 November), claiming that UK government "spends over £40 million (a year) teaching kids to dislike fruit and veg".
Delving into how children have eaten this past year, it also looks at the political, environmental and social 'forces' impacting diets and lists five 'key' recommendations for improving kids' food in England in 2019.
With specific focus on the School Fruit and Veg Scheme, which provides 4-6 years olds one piece of fruit or veg each day, the report states that government spends over £40 million-a-year on this but the produce is "typically low quality and lacking in flavour and texture".
Rather than introducing a love for healthy fruit and veg, the Soil Association said it has an "entirely counter-productive effect" and teaches children to "actively dislike (or at least distrust) fruit and veg".
To gain additional feedback, teachers were surveyed - with 92% believing the scheme has 'potential' to increase children's fruit and veg consumption but they are currently 'highly critical' of the quality of the produce provided.
Comments included: "Pears are under-ripe and hard; carrots have been sweating in bags for days. Generally, the produce is not as fresh as we would hope and this means the children don't eat it".
This could be because only a 'low' proportion of produce provided is British – just 15% of apples and 5% of pears. As part of its recommendations, the association is calling on government to "re-specify the scheme so that more of the produce is British, local and organic".
Other recommendations include:
'Invest in food in the early years'. The Government should 'urgently' review its 30 hours free childcare policy and ensure that early years settings are adequately funded to provide food. Free healthy lunches should be provided for the most disadvantaged children as part of their entitlement, in line with entitlement for free school meals
'Safeguard the quality of school meals'. The Government should ring-fence Universal Infant Free School Meal budgets and give procurers clear guidance that quality should always be given greater weighting than cost
'Put veg on the plate'. Government should set the ambition that all children's meals in cafés, restaurants and visitor attractions are served with two portions of veg
'Make Brexit work for veg'. Government should use post-Brexit farming policy to make fresh fruit and veg more accessible and affordable to children and families
Head of food policy at the Soil Association, Rob Percival, commented: "This 'State of the Nation' reveals the true face of children's food in England.
"It shows that while there has been some positive progress this year, there is still a long way to go until a balanced diet of fresh and minimally processed food is the norm for children in this country.
"The School Fruit and Veg Scheme is broken. Not only is the produce often lacking in freshness and of low quality, but data shows that the produce contains higher pesticide residues than equivalent produce found on supermarket shelves, including pesticides associated with a negative effect upon children's cognitive development.
"The Government must re-specify the scheme so that a higher proportion of the produce is British, local and organic, and therefore fresher, of known provenance, containing lower pesticide residues and more enjoyable for children".
The full report is attached.