Stoke-on-Trent school hands out 'care bags' to feed schoolchildren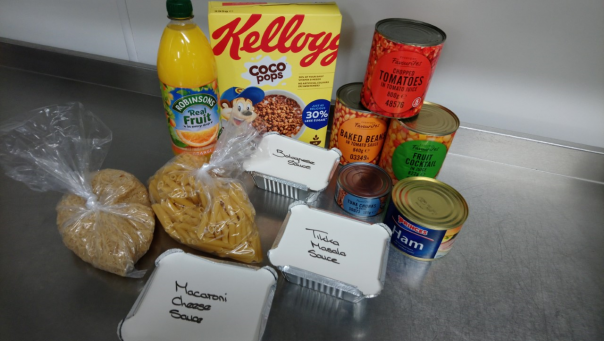 24 Mar 2020
Ormiston Horizon Academy has created 'care bags' for their free school meals children in an attempt to prevent them experiencing holiday hunger whilst not attending school.
The Academy has created 'care bags' which include rice and pasta, three cooking sauces, tins of beans, chopped tomatoes and tuna. The 'care bags' also contain a bottle of cordial and some coco pops.
The aim of the 'care bags' is to provide free school meals children with food during the time they are off school. The bags were sent out to families on Monday morning (23 March) and it is hoped another drop will happen next Monday too.
The catering team at Ormiston Horizon Academy, led by director of catering John Whittle, are providing breakfast, lunch and afternoon snacks for children that need it.  
On Friday 20 March 2020 the school closed for the 'foreseeable future' so Whittle and his catering team sent the children and staff home with a sandwich pack.
Whittle opened a 'shop type service' for staff who were struggling to find the essentials like toilet paper and pasta due to 'panic buying' in supermarkets. This token gesture was done to raise morale in trying times.