Vegan Society calls for compulsory vegan meals on school menus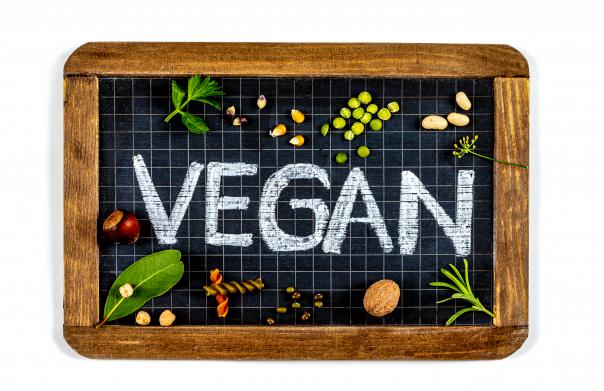 27 Apr 2022
The Vegan Society is asking people to add their names to a petition that calls for nutritionally balanced hot vegan meal options on every school menu.
The School Food Regulations 2014 create requirements for schools to provide portions of certain foods, but do not specifically require schools to provide a vegan option. 
The petition, which was set up by vegan dad Aaron Browning from Crewe, has over 13,600 signatures but the Government will not consider debating the topic in parliament until it surpasses 100,000 signatures.  
Laura Chepner, education chair at The Vegan Society, commented: "For many years now I have supported vegan learners and their parents and guardians in education to request plant-based dishes where there have been none. Some vegans were catered for but many others weren't and still aren't. Considering the public sector duty that all educators have towards their learners it is shocking that in this day and age vegan children are still being denied plant-based options.
"The Government needs to do more than just put the onus on the education sector to make 'reasonable choices'. Education institutions need to better understand the needs of vegans and their canteen staff should be supported in making the transition to having plant-based options every day.
"Apparently 'every child matters' in an inclusive environment, but if the needs of vegan children are not being met then institutions cannot call themselves fully inclusive. So many petitions like this have come and gone over the years, we cannot let this one go – this is our chance to make a huge difference to the lives of vegan and vegan-curious children up and down the country."
A 2022 report by The Vegan Society (Vegan Food for Children) found a significant number of parents and guardians would welcome more vegan food options in school canteens. A  2021 survey by BBC Good Food found 8% of children are following a vegan diet and 15% said they would like to.
On 25 April 2022 the Government responded: "Head teachers and governors set their schools' food policies. We expect them to act reasonably and to work with parents to provide choices that meet dietary and cultural needs, including veganism."
If you are interested in signing the petition, visit here.
If this story of interest then check out Public Sector Catering's plans for Plant-based Week, which is taking place from 9-13 May 2022.