Wallington school celebrates winning gardening prize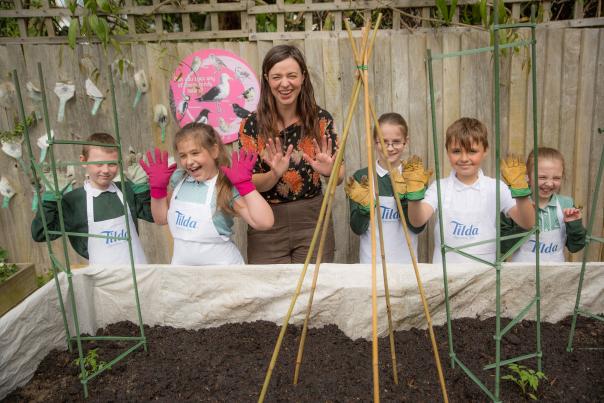 29 Jun 2018
A primary school in Sutton has won Tilda Together 2018 and scooped a £500 cash prize, as well as a vegetable garden designed by horticulturalist and presenter of ITV's Love Your Garden, Frances Tophill.
Foresters Primary School in Wallington won Tilda's annual competition after catering manager, Terri Phillimore entered the school to win the special day.
All schools entering had to submit, in no more than 80 words, why they wanted to host a Tilda Together Day.
Phillimore said: "I am so excited to have won Tilda Together for the school and the pupils. The students have learnt so much today, to have a nutritionist talk about the goodness of food and Frances create a vegetable garden for them has been brilliant.
"It's so important children learn where their food comes from and how it can fuel them, to win all this has been fantastic."
Along with £500 cash prize, the day included a nutritional talk from dietitian and nutritionist, Dr Sarah Schenker, a visit from celebrity gardener Frances Tophill who taught the children how to plant vegetables, as well as games to learn about rice with Tilda account manager Karen Goff.
Annette Coggins, head of Tilda Foodservice said, added: "Tilda Together is in its third year and we've had more schools than ever enter for the chance to win.
"I am delighted that Foresters Primary School enjoyed their day and that the pupils will continue to reap the benefits long into the future with the new vegetable garden."