Weekend free school meals trial extended in Scotland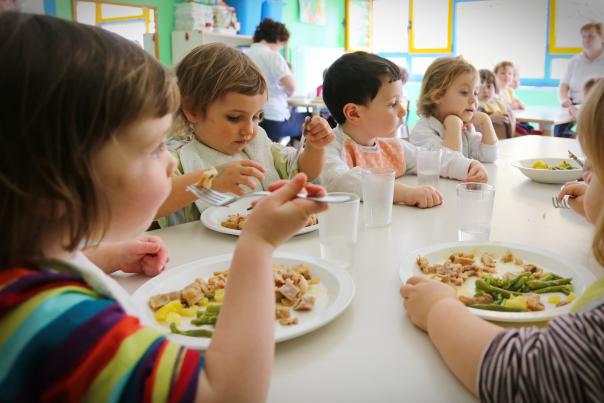 25 May 2018
An initiative providing free meals and activities at weekends and holidays will launch across North Lanarkshire this financial year, beginning with an expansion into Bellshill and Wishaw.
North Lanarkshire Council's (NLC) innovative 'Club 365' programme is for primary pupils who are entitled to free school meals and aims to reduce weekend and holiday hunger.
The decision follows a successful trial over the spring break at four venues in Coatbridge, North Lanarkshire. The council said parents and pupils were overwhelmingly positive about the experience.
Cllr Frank McNally, Convener of Education, commented: "It is a sad reality that one in five children in North Lanarkshire live in poverty. School holidays and weekend periods can place significant strain on the budgets of many families in our area; and research has shown this has a knock-on effect on school attainment with subsequent implications for a child's life-prospects.
"Our ambitious Club 365 initiative won't solve these problems overnight, but the evaluation of our trial has shown it does make a significant difference to families who need it most.
"North Lanarkshire Council has made tackling child poverty a key priority and we have made a commitment that we will roll out this programme across our communities within this financial year."
Pupils who took part in the trial project were also involved in multi-sports games and fun activities.
Isabelle Boyd, Assistant Chief Executive (Education, Youth and Communities), Education, said: "The next phase will be a summer programme running from Friday 29 June to 14 August - a total of 48 days.
"Club 365 will be offered in nine hubs with each providing three hours of play and learning activities to eligible P1 to P7 children."
NLC said the Scottish Government has agreed, in principal, to support the project through the Scottish Attainment Challenge initiative.
The programme will eventually cover the 175 days of the year when pupils are not at school during weekends and school holidays.
While some UK councils have committed to holiday programmes, these do not include weekends. 
North Lanarkshire is one of the nine 'challenge authorities' in Scotland with the highest levels of deprivation. Nearly 21% of the county's children live in low-income households.
The proposals for the programme were approved by councillors at a meeting of the education committee this month.