Wholesaler distributes 4,000 unwanted peaches to local schools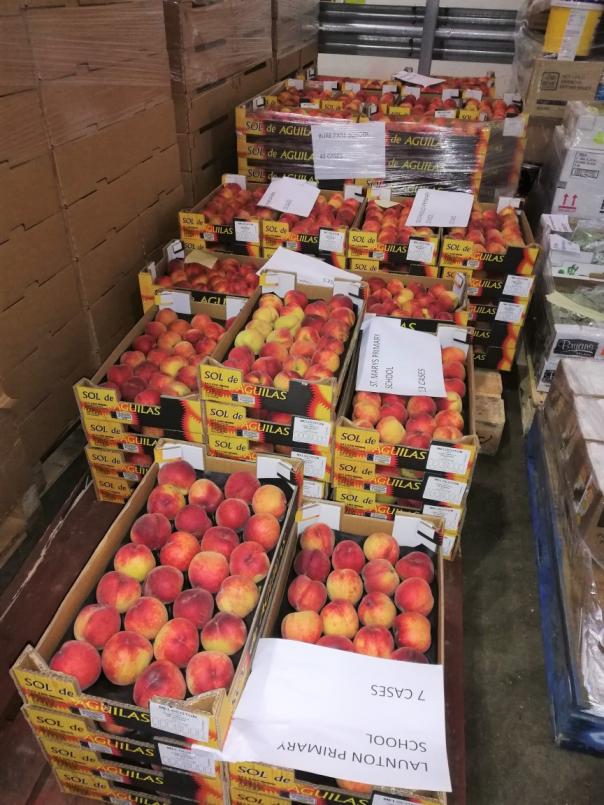 23 May 2018
Wholesaler Fresh Direct distributed over 4,000 peaches to Oxfordshire primary schools this week, after its client no longer required the fruit.
The idea came about after Fresh Direct took delivery of the already paid for consignment, only to find out the restaurant group they were intended for no longer required the fruit.
Rather than see the peaches go to waste, the company decided to put them to good use and divided them between 11 primary schools in the area.
Yvonne Hewson, headteacher at one of the schools, Bure Park, said: "We would like to say an enormous thank you to Fresh Direct for the delicious peaches that it so kindly donated this week.
"They have been enjoyed by children and staff alike throughout the week. We really appreciate the gesture and the children have talked about this all week!"
Supply chain director at Fresh Direct, Ian Humphryes, added: "We are delighted that we were able to join forces with one of our customers to enable the local community to benefit from this unexpected windfall.
"It is always a pleasure to help out where we can, and we are thrilled that the schoolchildren enjoyed the fruits of our labour."