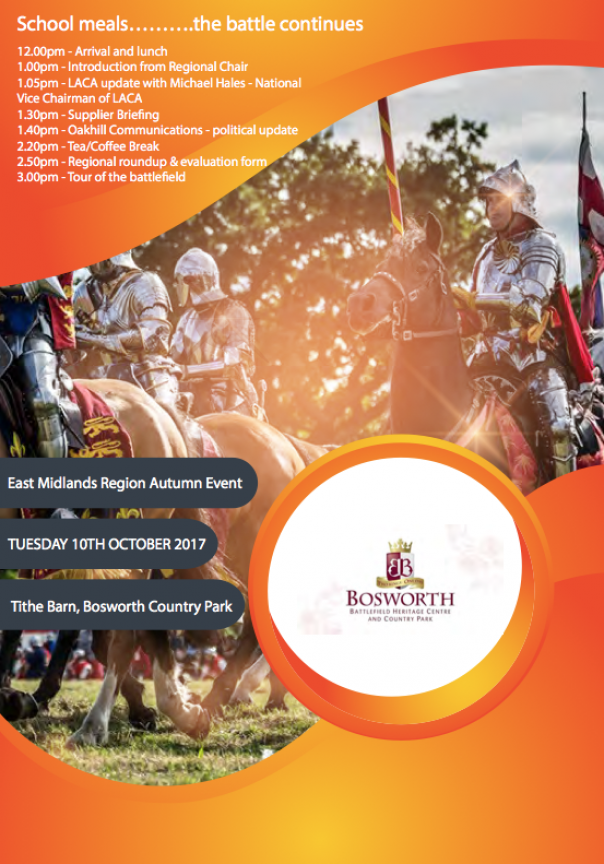 Tithe Barn, Bosworth Country Park,
Nuneaton
CV13 0LP
Great Britain
10 Oct 2017
-
10 Oct 2017
School meals.......the battle continues!
LACA East Midlands Region is hosting its Autumn event on 10 October, this year at the historic Bosworth battlefield.
Schedule
12.00pm - Arrival and lunch
1.00pm - Introduction from Regional Chair
1.05pm - LACA update with Michael Hales - National
1.40pm Regional round up & Supplier updates Vice Chairman of LACA
1.30pm - Supplier Briefing
1.40pm - Oakhill Communications - political update
2.20pm – Tea/Coffee Break
2.50pm – Regional roundup & evaluation form
3.00pm – Tour of the battlefield
To attend the event please download and fill out the below PDF form by 3 October.