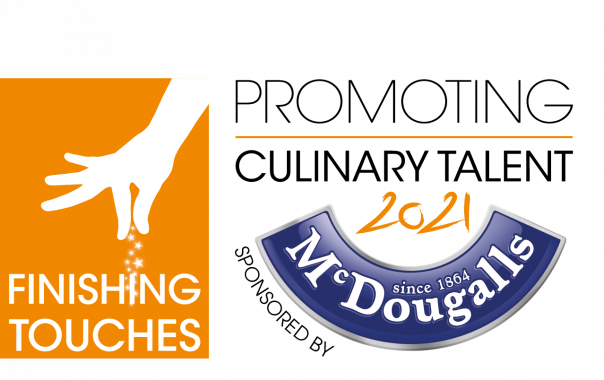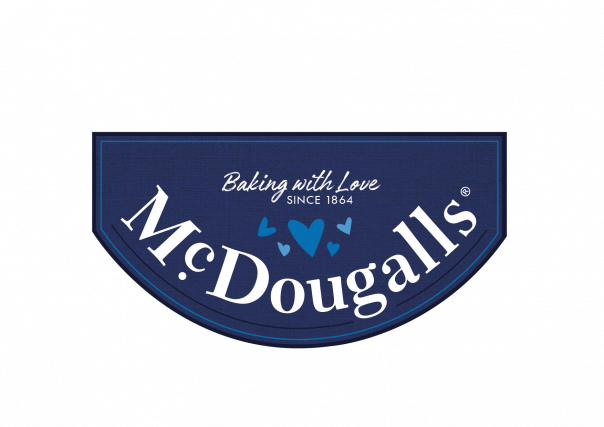 Hilton Birmingham Metropole
Birmingham
B40 1PP
Great Britain
12 Oct 2021
-
13 Oct 2021
Finishing Touches returns for 2021 with 14 classes for school caterers to enter online or by downloading the entry brochure.
ENTRY DEADLINE: Friday 10th September
The entries will be on display at LACA Main Event 2021 on the 12th and 13th October, you can register for your free entry ticket here.
Entry Criteria
50% Fruit Dessert
This class will be looking for four plated portions of a creative dessert that would be served to students; it must consist of a minimum of 50% fruit in its content. The fruit used can be fresh, dried, frozen or canned. The remaining ingredients are the choice of the competitor, but must not contain any nuts or pastry. This class will be tasted and the use of fresh fruits not in season in July or October will be discouraged.
Enter online
Biscuits
Six pieces each of four different varieties of biscuits served on a single platter no larger than 40cm x 40cm. The judges will be looking for a variety of textures, shapes and flavours. All six pieces of biscuit made in that variety are to be uniform in size and shape. The biscuits will be tasted.
Enter online
Cheesecake
The judges will be looking for an 8-12 portion cheesecake, which will be served as a whole cake; it can be of any shape and decorated appropriately. The cheesecake may consist of a baked or set mixture with any flavour or filling of the competitor's choice, but no nuts are to be used, however coconut will be permitted. A precise recipe, description and list of allergens for the cheesecake will need to be displayed next to the exhibit. This dish will be tasted.
Enter online
Chocolate Truffles
Four varieties of classic chocolate truffle with four pieces of each are required for presentation on a suitable platter (16 pieces in total). The marking criteria will take into consideration the use of chocolate mediums, types of filling, textures, uniformity of each piece and final presentation.
Enter online
Cake suitable for special diet
Competitors are required to prepare an 8-10 portion whole cake, suitable to be served to children who have either gluten or dairy intolerance or both. A recipe card is required to be presented next to the cake listing all the ingredients used. This class will be tasted.
Enter online
Cupcakes
To present a selection of 4 varieties, 2 of each variety of cupcakes (8 in total) to the competitor's choice. Guidelines: Perfectly executed cupcakes that are pleasing in appearance, texture and taste, and practical to eat. Not to include fresh cream. Title and description of dish to be provided. This class will be tasted.
Enter online
Decorated Celebration Cake
A celebration cake can be any shape with a maximum display area of 40cm x 40cm.Coated with rolled fondant, sugar paste, or royal icing. Dummy bases may be used. Decoration of competitor's choice, but no non edible material may penetrate the coating of the cake. Wired flowers may be placed on the cake, but the stems must not be inserted into the coating. Cakes must be presented on suitable boards.
Enter online
Decorated Novelty Cake
A novelty cake, any shape coated with any decorative medium, having a maximum display area 45cm x 45cm. The cake will be cut and tasted. Marking criteria will take into account serving and eating quality of the cake, creativity, visual impact and skills used. No artificial decoration (that is wires, cocktail sticks, posy picks, lolly sticks etc) may penetrate the coating, but may be used in the piece.
Enter online
Filled and/or Covered Sponge, Gateau or Cake
To present a sponge or cake of competitors choice no larger than 30cm. Filled and/or covered with butter cream or chocolate. Seasonal fruits to be used, either in the filling or as decoration. A cake/sponge suitable for afternoon snack. Title and description of dish to be provided. Please note: not to include fresh cream.
Enter online
Floral Sugarcraft Display Piece
A sugar floral arrangement is required, either plant or bouquet with a maximum display area 30cm x 30cm. The marking criteria will include construction of the flowers, creativity in presentation, wiring/taping skills, as well as the visual impact of the exhibit. Artificial decoration including wires, ribbon and containers or display material may be used.
Enter online
Individual Fruit Tarts
Three varieties of tart, two pieces of each (six individual pieces in total) are required for presentation. The marking criteria will take into consideration the use of seasonal fruits, any reduction of sugar in the finished tart and a variety of base and filling mediums used. This will be a tasted class and a detailed menu and recipe description to be displayed with the pieces for judges to review.
Enter online
A Sculpted Or Carved Cake
A cake assembled, cut or carved into a novelty shaped celebration cake. This can be coated and decorated using any edible medium. No dummy cakes or visible artificial non-edible decoration allowed. The cake may be cut to ensure the construction is edible. Internal supports or doweling armature are permitted but must not be visible before the cake is cut. Maximum display area 50cm x 50cm.

Useful information: the cake may be baked in any shaped tin but must be assembled/cut/carved to form another shape. Avoid using crispy cake or large quantities of sugar paste to build up the shape. The cake will be cut but not tasted, marks will be deducted for excessive coating or if the cake is not suitable for serving. Avoid over decoration of the board - work on decorating the cake, visual impact and creativity.
Enter online
Sweet Macaroons
Four pieces each of four different types of sweet macaroon are required using different colours and flavours of fillings. The judges will be looking at the workmanship of the pieces checking for identical shape and size, the taste of the fillings and crunch factor. This class will be tasted and a description of the pieces required.
Enter online
Tray Bake
Suitable for morning or afternoon snack, lunch or dessert, tray bakes can be eye-catching, creative and innovative. Whether it's a rocky road or brownie, a bakewell slice or a unique flapjack or energy bar, the bake needs to be represent 8 portions and can be either presented cut in to 8 portions or left whole with 2 portions cut for tasting.
Enter online
---
Timetable of entries
The following classes will be displayed on 12th October:
Cheesecake
Decorated celebration cake (judged Wednesday)
Decorated novelty cake
Cake for special diet
Cupcakes
Floral sugarcraft display piece (judged Wednesday)
Individual fruit tarts
Sculpted or carved cake
Sweet Macaroons

The following classes will be displayed on 13th October:
50% fruit dessert
Biscuits
Chocolate truffles
Filled and/or covered sponge, gateau or cake
Traybake
---
Sponsored by McDougalls:
We are extremely excited and proud to sponsor the LACA Finishing Touches culinary competition, which has such a credible reputation within the industry. It is a great opportunity for school chefs to showcase their passion, drive and phenomenal pastry skills first hand. Now in its 13th year, we are looking forward to seeing the outstanding entries across all categories which are open to all levels of staff employed across the education channel.
Our McDougalls Flour, Flour Based Mixes and NEW Reduced Fat Cocoa Powder offer an easy-to-use base for a range of sweet and savoury recipes from cakes and cupcakes to cheesecake and tarts – perfect for the categories open for entry for this year's showcase.
We are looking forward to being part of the judging panel and seeing the culinary talent that the education sector has on offer, best of luck to all entrants!
You an enter Finishing Touches online or by downloading the entry brochure. 
To view images of the 2019 entries click here