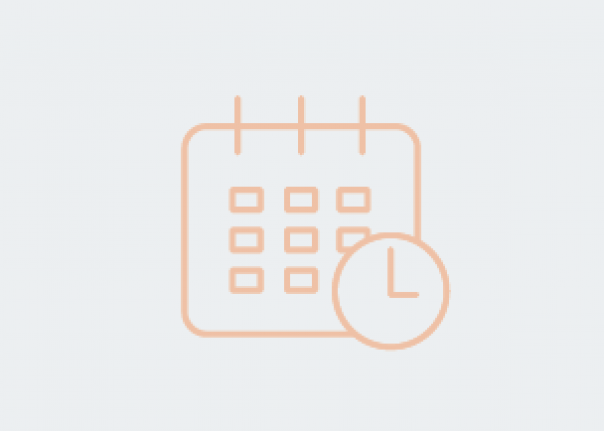 12 Nov 2018
-
16 Nov 2018
2018 marks the 25th Anniversary of the Lead Association for CAtering in Education (LACA) National School Meals Week (NSMW) and there will be plenty to celebrate during this Silver Jubilee year to make it an anniversary to remember.
National School Meals Week is a firm favourite in many school caterers' promotional calendar and this year there is more than ever for caterers to get involved with.
LACA NSMW 2017 was an outstanding success thanks to so many people across England and Wales joining in with the activities. Here's what's happening this year:-
#cookeditmyselfie
Don't wait until November – you can send in your pictures all year round. #cookeditmyselfie is now in its third year and has proved to be very popular with school caterers. In 2017 we were inundated with entries that showed just what fantastic food is being served in schools.
For 2018 we want suppliers to get involved also by showing some great recipes and inspiring school caterers by showing what can be done using your ingredients. Why not upload a short video.
Our judging panel this year knows what it takes to win this competition and the £500.00 prize of equipment or marketing support, as it includes 2016 winner Tony Mulgrew and last year's winner Emma Williams. They will be joined by our sponsors Kraft Heinz Foodservice Development Chef Lawrence Ager, so make sure you tweet pictures that will impress.
National Roast Dinner Day
This is always a big favourite - everyone loves a roast. The Soil Association's Food For Life's NRDD will take place during NSMW. Free to download resources will be available nearer the time to invite customers to the event.
Host a School Chef
Venues in 2017 read like the Michelin Star Guide with some of the most famous restaurants in the country hosting school caterers. The Ritz Hotel London, Rick Stein's Sandbanks Restaurant, the Chester Grosvenor, Alyn Williams at the Westbury in Mayfair, L'Enclume in the Lake District, The Walnut Tree in Abergavenny, are just a few of the fabulous establishments that were happy to take part. The list for 2018 is looking just as impressive and is a school caterer's opportunity to spend a day in the world of haute cuisine working alongside some of the most celebrated chefs in the country. Once again the Craft Guild of Chefs is supporting the event and is encouraging its members to 'Host a School Chef'. Ring NSMW coordinator Louise Hughes on 01244 399900 and give her your details; Louise will do the rest and match you up with a restaurant in your area for a once-in-a-lifetime experience.
NEW for 2018 – The nation's favourite school meals
LACA is running an online poll to find out what the public's favourite school meal has been over the past 25 years – please ask your own networks of schools, parents and pupils to tell us theirs. From the emails, tweets and messages we receive, NSMW will create a shortlist of 10 and put the list to the vote. The Nation's favourite school meal will be announced in September. As part of the Silver Jubilee celebrations we will encourage school caterers to serve the winning dish during NSMW and there will be recipes, resources and promotional material available, all free to download. What dish will be the nation's favourite? You decide.
NEW for 2018 – Let's celebrate
A special 'one-off' event for this year. We all like a celebration and most of us like a slice of cake. Prince Charles reaches his 70th birthday during NSMW and to mark the occasion LACA are bringing together the ten regional SCOTY 2018 winners to bake a special celebratory cake fit for a (future) King. We have sought permission to deliver in person – so watch this space.
NEW for 2018 – The NSMWeekly
Keeping members in touch with all the happenings and sharing interesting facts, The NSMWeekly will post a weekly fact on Twitter and the NSMW Homepage that we trust our followers will find interesting, inspiring and motivational. If you have a fact that you would like to share with us we would love to hear from you. We will be happy to namecheck you on the NSMWeekly post so make sure you put your details on your email; just click on the Contact link on the NSMW Homepage Menu.
NSMW Back on the Road- After the success in 2017 of the 5 in 5 Days Marathons, NSMW will be back on the road for the Silver Jubilee celebrations. Last year's 'Powered by School Meals' strapline was very much about how school meals 'energised' our customers; however a nutritious school meal at lunchtime 'Powers' so much more.
During NSMW we will be taking these important messages out to each region to celebrate such attributes as health, creativity, academic attainment, concentration and behaviour, to name just a few benefits that school meals bring. We want to involve as many members as possible on our journey and are looking for volunteers, so if you are happy to be involved just contact us using the NSMW website link and we will get back to you with more details of what will be happening in your region.
Free Resources- LACA will, as always, create a plethora of free marketing resources for you to download from the NSMW website. New resources are regularly added, so keep checking back.
Keeping in touch- We know the important part communications play in the success of NSMW and this year we will be regularly updating you with what's happening and how you can get involved, through newsletters, the trade press, online and at the Main Event. If there is anything specific that you want updating on or you have any suggestions or ideas please get in touch either  by the email link on the NSMW website or by telephone to NSMW HQ on 01244 399900 and one of the team will be happy to help
School Meals Shout Out NSMW is a great platform for school caterers and suppliers to 'Shout Out' about all the great things you do – and there are plenty of ways to do it: -
Via the Web: www.nsmw.org.uk                       
Via email: admin@laca.co.uk                         
On Twitter: @NSMW or #cookeditmyselfie or #schoolmealsshoutout           
On facebook: @schoolmealsweek                                    
On Instagram: @NSMW1
Or contacting the local press yourselves – any help needed, just contact the NSMW team.                                         
As this special year unfolds there may well be additions to the programme, modifications to some of the activities and more details added, so keep visiting the NSMW website and keep up to date with what's happening for YOUR National School Meals Week.