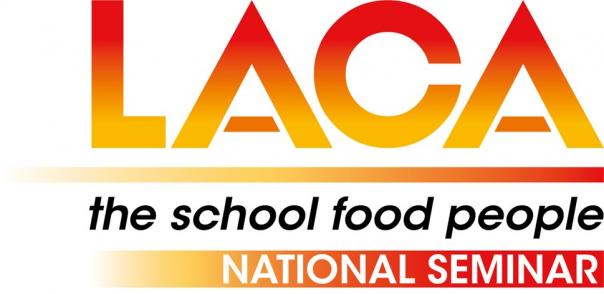 Stratford Manor Hotel
Warwick Rd
Stratford-upon-Avon
CV37 0PY
17 Nov 2023
-
17 Nov 2023
LACA are pleased to announce the return of the National Seminar this Autumn taking place on Friday 17th November 2023 at Stratford Manor Hotel, as part of their calendar of events.
09.00    Arrival, registration and coffee
09.30    Welcome – Neil Porter, Chair of Events Group, LACA Ltd followed by
Aims of the day, LACA Update, Anita Brown, LACA National Chair
Anita will kick the day off with an update on LACA's strategy and focus for the coming year including the LACA's ongoing campaigns of If Not Now When and The Sums Don't Add Up.
10.00    Catering for Climate Change: What's the Goal and How to Get There? - Professor Angela Tregear, University of Edinburgh Business School
10.30    SCOTY 2024 launch
Raheem Morgan, the 2023 LACA School Chef of the Year will talk about his experiences of the competition leading up to being announced as the 2023 winner and gives his hints and tips for anyone thinking of entering for 2024.
10.45    Love British Food – Work of the education group
Derek Wright will update members on the work of the LBF education group and advise on how people can get more involved.
11.00    Coffee Break
11.30    Testing new ideas to increase the uptake of free school meals in Wales - Dr Jonathan Bone, nesta
This session will cover the work being done by Nesta, the UK's innovation charity, to find ways to engage parents and children in the school meal offer and increase take up. Jonathan Bone will provide insights on findings from recent work with parents and children that tested different interventions to increase the appeal of school meals. He will also offer initial insights off the back of a universal school meal take up month Nesta is trialing in October in one local authority.
12.00    Social Media Workshop - Gail Walker, Open Door PR
How you can get involved with LACA's social media activity and how effective use of social media can highlight the great work within the school meals sector.
12.20    Case Study 1: The Pantry Catering - Luke Consiglio, Managing Director
13.00    Case Study 2: HC3S - Amanda Whatley and Karen Clark

Find out more about two of this year's LACA Award winners - The Pantry won LACA Catering Business of the Year, HC3S won LACA Marketing Award.
13.20    Closing Remarks
Lunch and depart 
The centrally located venue offers free parking and wifi – bookings are now being taken for delegate places on Friday. Accommodation and dinner on Thursday 16th November can be added if required.