18 Apr 2019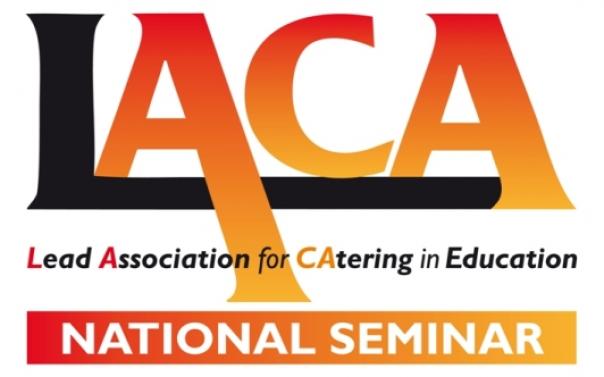 The LACA National Seminar took place on Friday 3rd March at the Stratford Manor Hotel, Warwick, attended by over 175 delegates.

Highlight of the half day programme was an interview with new School Chef of the Year Tracy Healy from the Yorkshire and Humberside LACA region. More information on the final and winner can be found here


 
The programme was opened by Julie Barker from the University of Brighton who gave an enlightening presentation on the new apprenticeship levy and how organisations need to prepare for its launch in the next couple of months.  Her presentation can be downloaded here.
She was followed to stage by Anne Bull who has led LACA's work in to Workforce Development Standards.  Anne's presentation is below, but if you want to find out a lot more about the standards click here.
Sally Shadrack (LACA National Chair) then updated delegates on LACA progress across the association including the EPI research in to UIFSM and LACA's work with MP's and various APPG's.
Back in November 2016 LACA announced they were going to be working with the FCSI to 'makeover' a secondary school catering service.  The school chosen to benefit from the collaboration was the Wavell School from Farnborough in Hampshire.  Helen Blunden, Bursar at the Wavell School and Julian Edwards, Chair of the FCSI shared the intitial findings with delegates as the process starts.  An initial presentation can be found below.
Finally Alison Ashton from Lancashire County Council talked delegates through the rigorous process they use when selecting their entrant for the School Chef of the Year.  The presentation demonstrated how engaged the council was in the competition and how they ensured that the best possible entrant was selected.  Alison's presentation is available here.